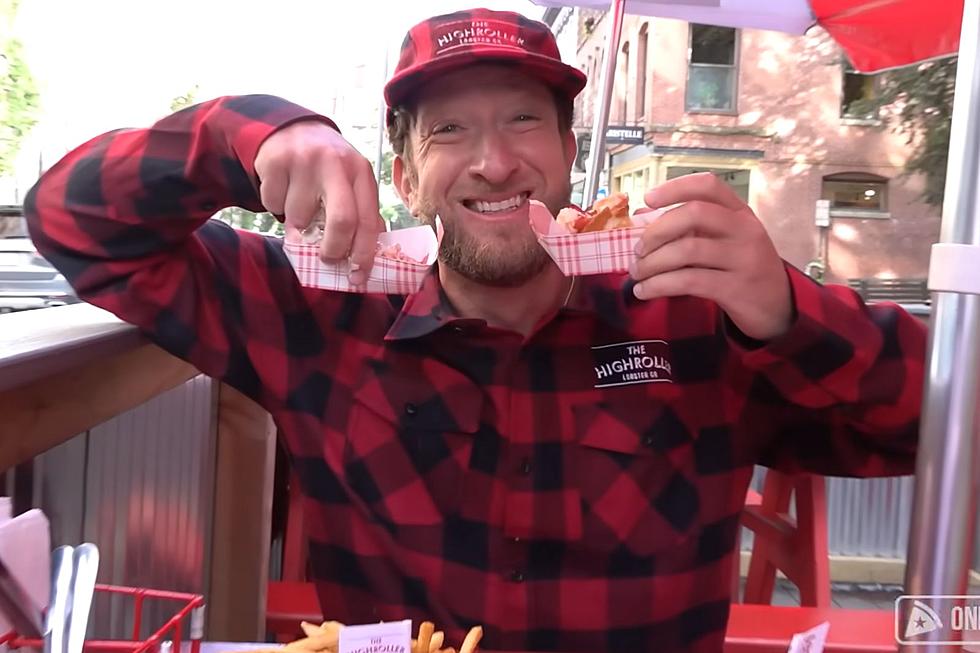 Watch Dave Portnoy Give His Very First Lobster Roll Review in Portland, Maine
Credit: One Bite Pizza Reviews on YouTube
In recent weeks, Dave Portnoy has become a familiar figure here in Maine, primarily through his pizza reviews in our state's largest city. However, he's now shifting gears, setting aside pizza to indulge in some lobster.
When in Rome, as they say.
For those unfamiliar with Dave Portnoy, he's the founder of Barstool Sports, a sports and pop culture blog that was founded in Milton, Massachusetts.
Maine is renowned for a variety of things—pine trees, blueberries, Stephen King, lighthouses, and, of course, our prized lobsters. Just this week, in fact, we celebrated National Lobster Day, an event that really deserves more attention here in Maine, but that's beside the point.
When you're visiting Maine, trying a lobster roll is a must—no excuses. Those are the rules, and I'm just the messenger. Speaking of rules, if you're not aware, Barstool Sports regularly uploads pizza reviews on their One Bite Pizza Review YouTube channel, following the mantra, "One bite, everybody knows the rules." So, Dave's departure from pizza reviews is quite remarkable.
In this latest review, Dave visited The Highroller Lobster Co. and went all in, donning full-on The Highroller Lobster Co. merchandise. He even remarked that he looked 'like the state flag of Maine right now.' While not entirely accurate, you can get the sentiment.
He also shared a picture of himself from The Highroller Lobster Co. during the review, captioning it "New Maine postcard."
We're unsure how many more reviews Dave has lined up in our Pine Tree State, but it certainly seems like he had a great time while up here. I've said it before, and I'll say it again—next time, he should make the trip up to Bangor. We've got some pretty good pizza, and now, I guess he's in the lobster roll review business.
7 Maine Pizza Places Barstool's Dave Portnoy Needs to Visit
Here are some Maine pizza places he should make the trip to check out if he hasn't already.
Gallery Credit: Krissy
55 Places to Get Great Pizza in Portland, Maine
Looking for pizza tonight? Don't worry Portland has you covered. Try one of these 55 pizza places in Maine's biggest city.
Gallery Credit: Chris Sedenka
20 Greater Portland, Maine, Restaurants That Have Been Featured on National Television Shows
Here's a list of 20 prominent Greater Portland, Maine restaurants that have been featured on national television shows. This is a great representation of the region's incredible food scene.
Gallery Credit: Chris Sedenka