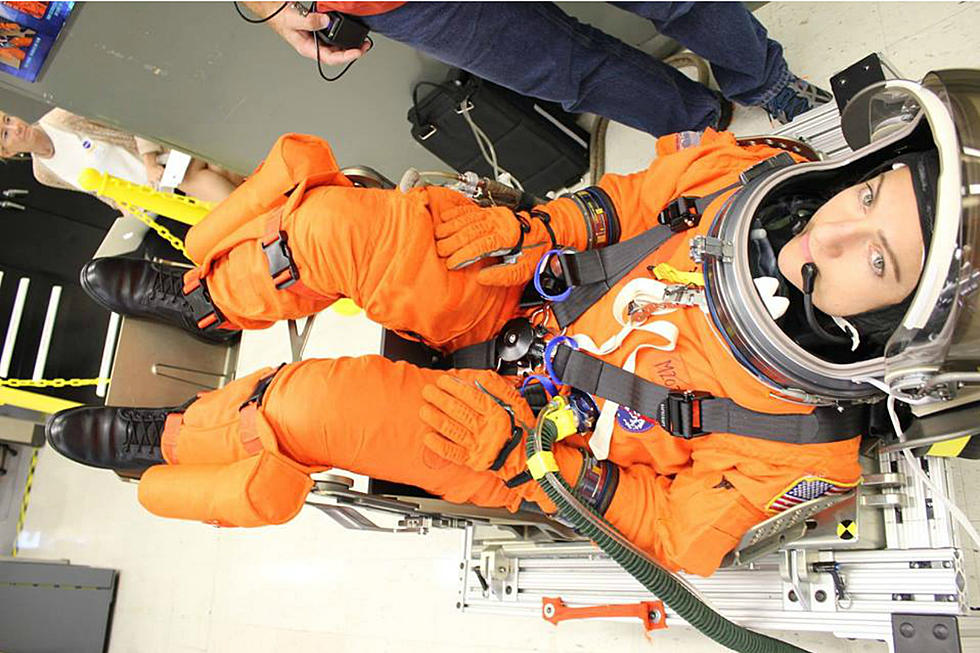 Maine Woman Shares About Her First Week In Space
Jessica Meir via Facebook
I would last approximately 30 seconds in a space shuttle before having a full-blown panic attack triggered by anxiety and claustrophobia. I admire anyone who is brave enough to endure the confines of a space shuttle to go explore space and study the unknown. To boldly go where no (wo)man from Maine has gone before, UNTIL NOW! 
Last week Jessica Meir, originally from Caribou, Maine, embarked on a six-month-long journey she has been dreaming about ever since she was a little girl. A mission to the International Space Station.
Believe it or not, she was able to be interviewed in space so we heard about how she is adjusting to space life.
According to News Center Maine, Jessica reported she was surprisingly calm during take-off and accomplished her first science work in just 36 hours of arrival. She also said that she is a good sleeper and has been getting a full night of sleep each night.
If you watch the interview, she struggles to hold her microphone as it is floating around in circles thanks to zero gravity. So crazy, right? 
The spacecraft she is on goes around the world once every 90 minutes and travels 17,500 miles an hour. Mind Blown Emoji.
Meir told Space.com that if we are talkin' big dreams, she would love to be the first woman on the moon. You go, girl! To infinity and beyond! Wait..that's buzz lightyear.