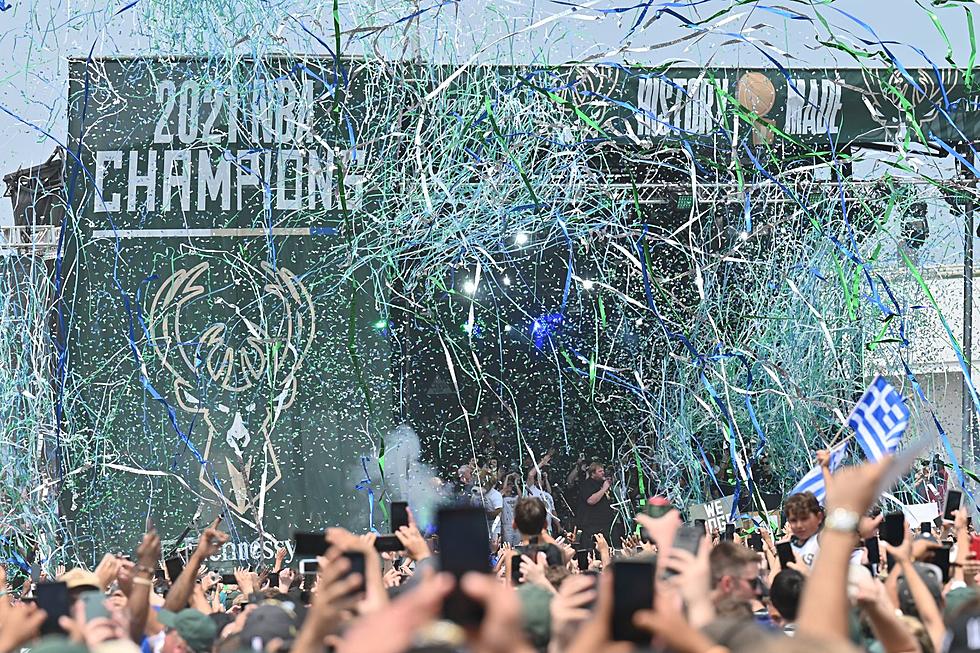 Maine Celtics New Head Coach Played Significant Role in Winning NBA Championship
Credit: Jamie Sabau / Getty
There's a new sheriff in town residing over The Expo in Portland.
The Maine Celtics revealed today the appointment of Blaine Mueller as the Head Coach for the 2023-24 NBA G League season.
Mueller steps into the role as the ninth head coach in the history of our franchise. Having had a substantial tenure within the coaching staff of the Milwaukee Bucks, this marks Mueller's first head coaching position.
Embarking on his first gig working in our neck of the woods, Mueller brings a wealth of experience and expertise to the role. A 2014 graduate of the University of Wisconsin-Madison, Mueller started his coaching journey with two seasons as an assistant coach at Lindenwood University in Saint Charles, Missouri. In 2018, he moved to join the Milwaukee Bucks organization as a Video and Player Development Assistant. Over the course of three seasons, Mueller excelled as the Head Video Coordinator, contributing to the Bucks' NBA Championship in 2021. 
He's a winner, and that's something we could use up here in Maine and for our Celtics' development squad.
Stepping into the shoes of Alex Barlow, who brought Maine to 30 wins and a playoff appearance in his sole season as head coach, Mueller's appointment follows Barlow's decision to assume an assistant coaching role at his alma mater, Butler University.
The Maine Celtics will kick off their G League Championship campaign on Nov. 10 at Capital City, with their home opener scheduled for Friday, Nov. 17 against Long Island.
Let's extend a warm welcome to Coach Mueller as he steps into this exciting new role within our Pine Tree State!
The 13 Most Hated Boston Celtics of All Time
Boston's most celebrated franchise has also produced a number of players New Englanders still despise.
14 Celebrities Spotted in Maine and New Hampshire in 2023
A number of celebrities made a trip to Maine and New Hampshire throughout 2023. Take a look to see which ones.