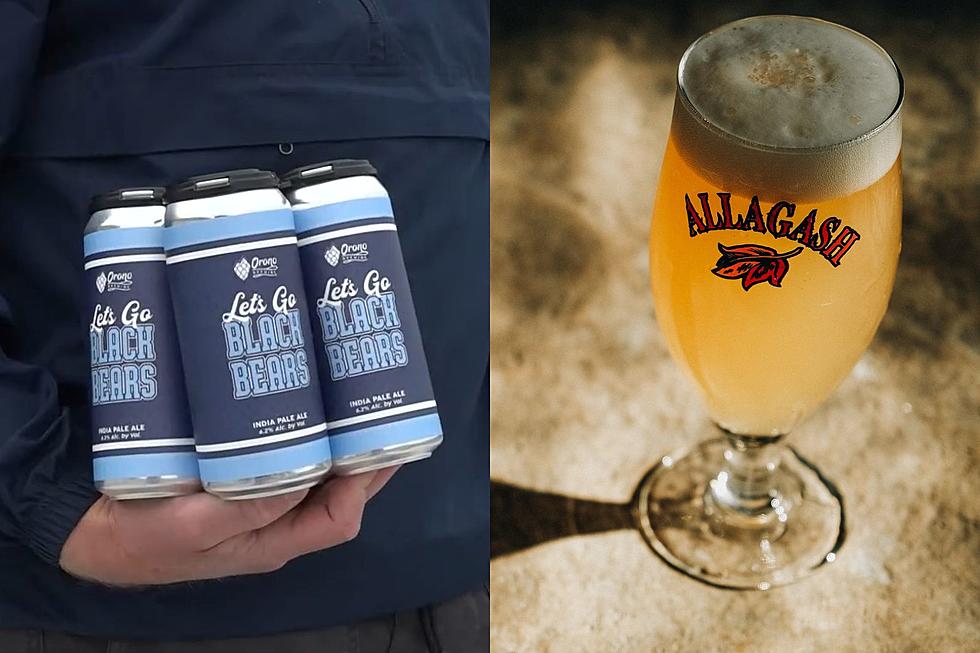 What's the Most 'Maine' Beer?
Credit: NEWS CENTER Maine on YouTube / Josh Olalde on Unsplash
Mainers have a strong love for their state and their beer. But what exactly makes a beer truly embody the essence of Maine, the Pine Tree State?
To begin, let's ponder what it means for a beer to be distinctly 'Maine.' There's no clear rulebook for this, so we'll delve into some speculation, guesswork, and maybe even more questions.
For me, the best beer is a free one. I'm sure many budget-conscious Mainers would agree with me.
My initial thought was to set some criteria: the beer should reflect the average Mainer or what an outsider might perceive as a quintessential Mainer. It should incorporate a tangible Maine State Symbol and, crucially, be brewed within our state. While I enjoy a Sam Adams any day, a beer brewed in Massachusetts can't be the most 'Maine' beer.
Continuing the discussion on state symbols and flavors, the Wild Blueberry caught my attention. Several breweries offer their own versions of blueberry-infused beers. Baxter Brewing Company has their seasonal 'BLUEBERRY ALE,' Sea Dog Brewing Company offers 'BLUE PAW WILD BLUEBERRY ALE,' and bending the rules slightly, we can consider UFO Beer Company's 'UFO MAINE BLUEBERRY ALE.'
Furthermore, when considering Maine's flagship university, it's important to highlight the 'LET'S GO BLACK BEARS IPA' by Orono Brewing Company. This particular beer holds the distinction of being the official beer of the Maine Black Bears and is crafted to celebrate the college experience. Notably, a portion of the sales from each 'LET'S GO BLACK BEARS IPA' contributes to supporting The Alfond Fund and scholarships for Maine students.
Considering iconic Maine imagery, Belfast Bay Brewing Company's 'LOBSTER ALE,' a smooth red ale, pays homage to our State Crustacean. While the 'LOBSTER ALE' doesn't contain actual lobster, if you want a good drink to go with your lobster, go for wheat-based Belgian witbiers or hefeweizens. They complement a lobster dinner really well, especially because they both have citrusy flavors that pair nicely with a squeeze of fresh lemon over the meat.
And let's not forget about the Maine state treat, the Whoopie Pie. Rising Tide Brewing Company's 'WICKED WHOOPIE PIE STOUT,' in collaboration with Wicked Whoopies, is a notable mention. Moreover, SoMe Brewing Company's 'Whoopie Pie Series' offers various creative renditions such as 'PEANUT BUTTER WHOOPIE PIE,' 'PUMPKIN WHOOPIE,' and 'GINGERBREAD WHOOPIE.'
These are just some of my thoughts on what defines a 'Maine beer.' What are your thoughts? What do you think makes a beer embody the spirit of Maine?
Top 20 Maine Breweries According to Trip Advisor
Maine has more breweries than people. That's probably not a real stat, but it definitely feels like it. Here are the top 20 breweries according to Trip Advisor
Quick Note: Hidden Cove Brewing is listed as 11th. H0wever, that brewery has been sold, so it is not represented on the list.
Maine's Downeast and Aroostook County Craft Breweries
Two of Maine's largest regions don't necessarily have the largest populations. However, that hasn't stopped the areas from opening killer craft breweries, and taking advantage of the local and tourist dollar.
Here is a list of the breweries you can find in Aroostook County and Downeast Maine.