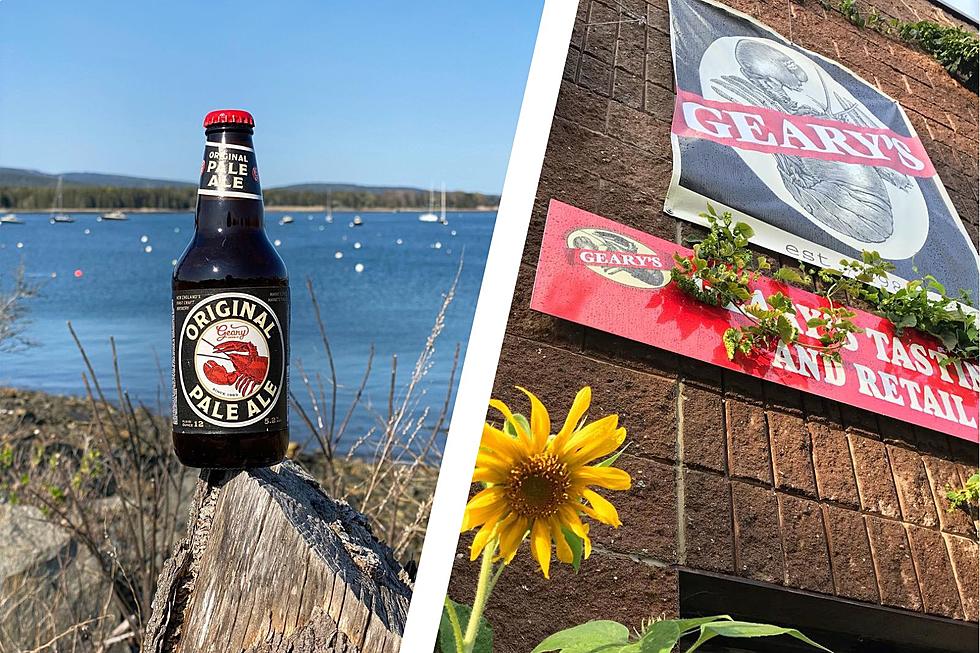 The Man Behind Maine's First Microbrewery Has Sadly Passed Away
Geary Brewing Company via Facebook
The father of Maine's craft brewing industry has sadly passed away.
The legend David Geary died earlier this week while surrounded by family. He was 78 years old.
Maine's first microbrewery, D.L Geary, officially incorporated in 1983. According to the Portland Press Herald, there were just 13 microbreweries in the entire United States at the time. It took a few years of business development, but the first beer was poured by David and Karen Geary in December of 1986. And the rest is beer history.
It's difficult to even quantify the legacy that David leaves. Since those first pale ales were poured, Maine has become one the premier states for craft brewing. According to Maine Brewers' Guild, as of early 2022, there were 165 active, licensed breweries in the state. It's simply stunning to see how much this industry continues to grow and prosper. And much of that has to do with David, who had the vision to change the way we look at beer.
Who truly knows where Maine would have been if not for David's interest in microbrew? Maine is now a beer destination. Scores of people make the trek up to taste and buy beer. The Maine Brewer's Guild has brewery maps. There's an entire industry based on brewery tours. Even in the middle of a pandemic, the state's breweries brought in over $250 million to the economy. It's impossible to say David wasn't a huge part of this.
DL Geary Brewing was sold back in 2017 to Alan LaPoint, a local businessman. Since the change, Geary's has gone through some updates, including canning and new products. However, the history and tradition are still rich. Hopefully that will be the case for the foreseeable future. Maine just wouldn't be the same without the Geary brand.
Rest easy, David. Thank you for your massive contribution to Maine. Legends never truly die.
The 10 Oldest Active Maine Breweries
Maine has over 100 craft breweries. While the industry soars, it's important to remember the industry's legacy. Here is a list of the 10 oldest remaining active breweries in Maine. Some are giant names. Others may be entirely new to you.
23 of Portland's Best Breweries
Portland, Maine is loaded with breweries. Here's a list of the spots you can hit up when home for the holidays...or any time.