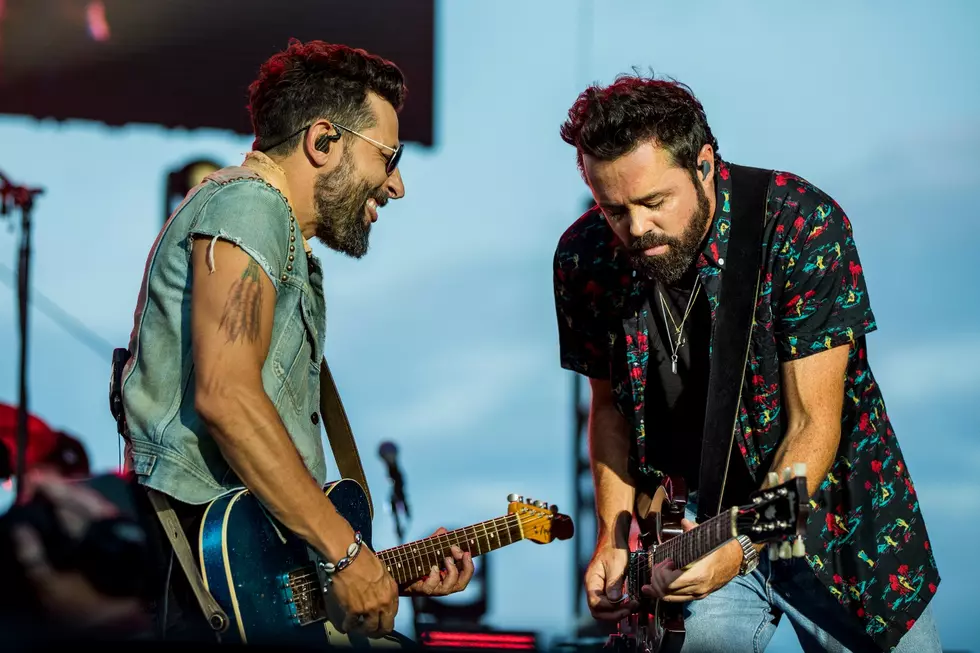 Old Dominion Bangor Show Postponed
Getty Images/Danielle Del Valle
Ever since hearing the news about Mathew Ramsey of Old Dominion and his accident while riding an ATV, the thought of him recovering within a couple of weeks seemed overly optimistic.
And now Old Dominion has announced they are sad about it, but the performance at Cross Insurance Center in Bangor scheduled for April 15th, has been postponed.
Old Dominion No Bad Vibes Tour will instead be at Cross Center on Friday July 28th.
Tickets from April 15th will be honored on July 28th.
Matthew Ramsey shared the news today
Unfortunately, I'm not strong enough to make it up onto the bus yet, so we are going to have to push the Albany, NY; Reading, PA; and Bangor, ME, shows,

We will make it up to you. I'm so sorry. I know how excited you guys get for these shows and I do too. It's really tough to be sidelined right now, but we'll see you soon. I promise. I'm getting stronger.
Fans are encouraged to hold on to their tickets for the new date. For those unable to make the rescheduled show, full refunds will be offered at point of purchase for the next 30 days.
And to prove that band members are always pranking each other, Old Dominion bandmate Trevor Rosen has named Matthew's walker, 'Walker Hayes'
Meanwhile, See you in July.
Who is Coming to Bangor in Concert this Summer?
Upcoming concerts for the summer of 2023 at Maine Savings Amphitheater
Country Concerts This Summer in Gilford, N.H.
Road Trip - Country Concerts comiing to Bank of New Hampshire Pavillion in Gilford this summer