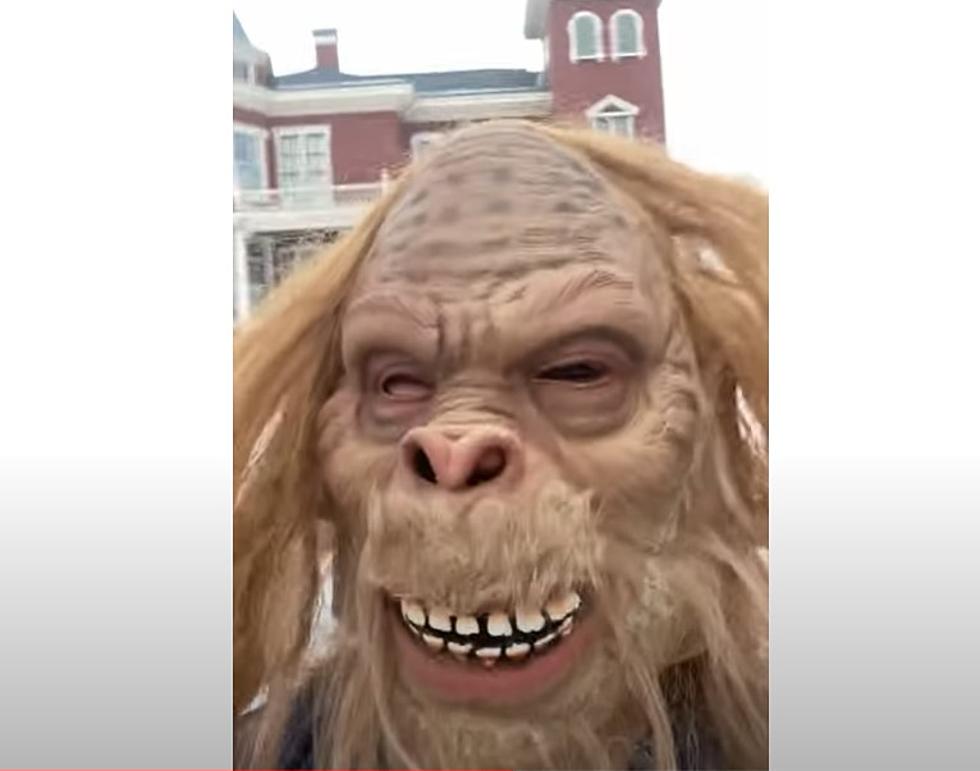 People Do Weird Things In Front Of Stephen King's House
William Curran YouTube
Folks love to let their freak flags fly on West Broadway.
There is no denying that Stephen King has a rabid, cult-like fan base because people from all over the world stop to gawk, and take photos and videos of his home on West Broadway in Bangor.
From putting on goofy masks, and dancing out in the middle of the road (we don't recommend this), to putting creepy music behind a video they take there, that house seems to bring out the fun, and in some cases, weirdness in everyone.
I live in the same neighborhood, so I am a bit jaded by all this, seeing that I drive by it just about every single day, and without fail, there is always someone parked on the side of the road, snapping pictures of this iconic home.
Most visitors are BIG fans of the prolific author, who has penned more than 60 novels, many of which have been made into hugely successful feature films.
One day while I was casually browsing YouTube, I came across a video of a guy who goes by the name "McHenry Cruiser Bad Boy", who posted a video with his new roommate, visiting the iconic Bangor home."Bad Boy", had some very strong opinions of what he saw.
He was incredulous that Stevie didn't have a Justin Bieber, or Beyonce & Jay-Z, Hollywood type of crib. He ends the clip with a produced piece that he seems to use at the end of each of his videos, a rather lame mic drop. McHenry Cruiser Bad Boy must be doing something right. He has thousands of YouTube subscribers.
So then, flash forward to a few days later after I found the video, our post on this started gaining some traction, and it got back to him, and he quickly rattled off a response video and stated "Responding to an article where some guy I triggered got mad cuz I besmirched some old man who writes spooky stories."
The house has even been featured on the show "My Lottery Dream Home"
We put together an awesome photo album of people who have visited Stephen King's house over the years, so if you happen to find yourself there, do something WEIRD!
People Posing In Front Of Stephen King's House
On any given day, you can see lots of people heading to West Broadway in Bangor, to get a glimpse at the home of the legendary author.
Gallery Credit: Arlen Jameson