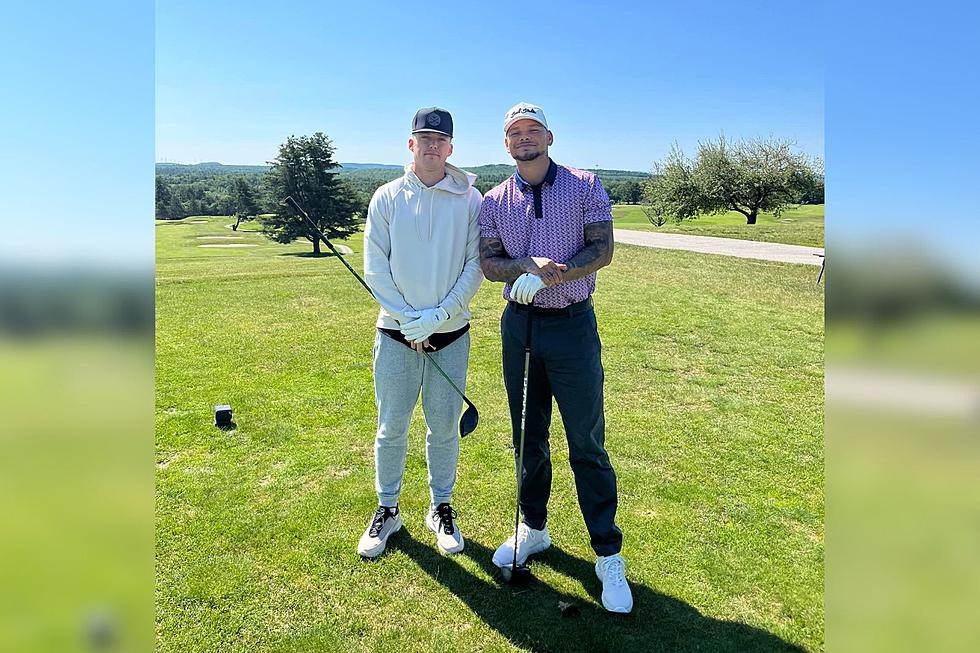 Kane Brown Played a Round of Golf in Orono Before His Show in Bangor
Credit: Penobscot Valley Country Club on Facebook
What ifs? Well, what if you were hitting the links on a random Thursday and you saw one of country music's hottest acts doing the same thing? 
The Penobscot Valley Country Club (PVCC) posted a picture on their Facebook page yesterday explaining that they had the pleasure of hosting Kane Brown for a round of golf before his highly anticipated concert at the Maine Savings Amphitheater later that night. 
We were truly honored to host

Kane Brown

& his friend David today before his show tonight at

Maine Savings Amphitheater
We hope you enjoyed your round and lunch from

The Donald Ross Grill at

PVCC

and of course have an amazing time in Maine! Looking forward to an awesome concert tonight!
Also, Brown seemingly brought a stroke of luck with him to our Pine Tree State, as the weather transformed from a perpetual gloom to a breathtaking beauty upon his arrival. Coincidence? I think not. The stars must have aligned for his visit, giving us a much-needed break from the dreary weather, and a perfect day for a round of golf.
PVCC is an esteemed 18-hole championship golf course located in Orono. Combining natural beauty with a challenging layout, PVCC has become a favorite destination for golf enthusiasts, attracting visitors from near and far.
Additionally, it seems that PVCC has also caught the attention of performers at the nearby Maine Savings Amphitheater. As explained on PVCC's website, whenever these artists find themselves in town, many seize the opportunity to enjoy a round of golf in Orono.
Who knows, maybe the next time you're strolling the fairways, you might just bump into the likes of Chris Stapleton or Jelly Roll!
Kane Brown joined forces with Gabby Barrett and Restless Road for the "Drunk or Dreaming" tour, which made a stop in Bangor on Thursday night. For those interested in reading more about his concert, check out the full write-up and pictures from the show, available here.
I wonder if his swing is as good as his show? He'd have to have a REALLY good swing.
The 40 Best Cover Songs by Rock Bands