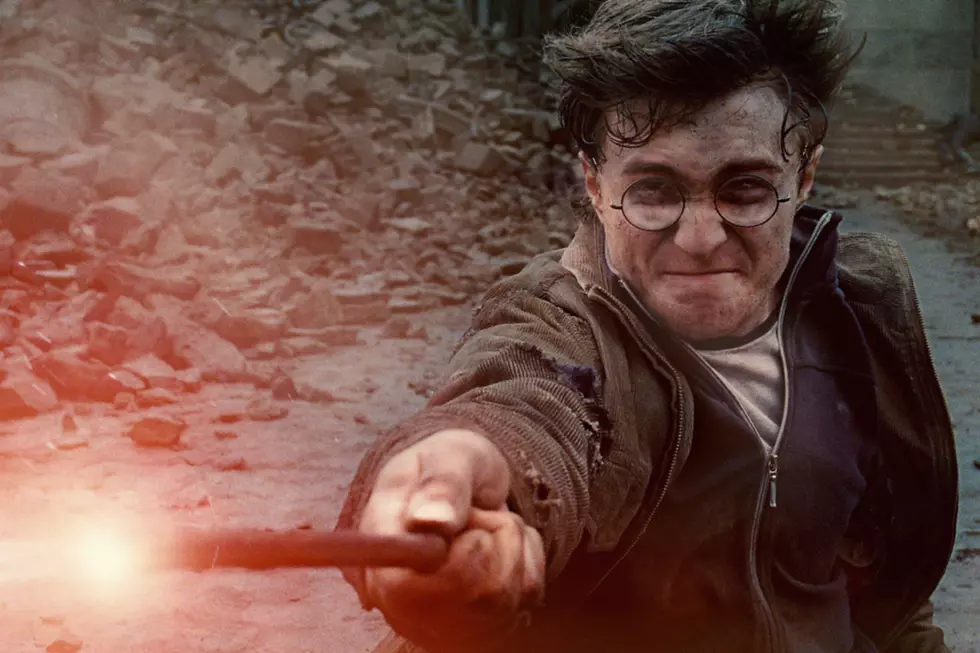 You Can Be a Wizard Too With Facebook's Magical 'Harry Potter' Easter Egg
Warner Bros
Twenty years ago today one woman introduced the world to one of the most imaginative stories of all time. The Boy Who Lived was summoned into existence by J.K. Rowling when Harry Potter and The Sorcerer's Stone first hit shelves in 1997, inciting an international fandom among both kids and adults that remains as active as ever today. So how do you go about celebrating the 20th anniversary of the Potter-verse?
You could re-read the books, host a Harry Potter movie marathon with goblets of homemade Butterbeer, or do something as simple as showing off your house pride on Facebook. The social media network is celebrating Harry Potter today with a magical Easter egg. As The Next Web spotted, when you use any of the words 'Harry Potter,' 'Gryffindor,' 'Hufflepuff,' 'Slytherin,' or 'Ravenclaw' in a status, the words show up in their respective house colors with magical animations. Most exciting, when you click on the words a wand pops up and casts a spell. Check out the magic from Facebook user Livi Navarra:
Ah, the wonders of social media! While Twitter added a signature glasses and lightning bolt emoji to tweets with the hashtag #HarryPotter20, Facebook's Easter egg magic wins the most house points. Though if the magical animation doesn't show up for you, just be patient. It looks like Facebook is rolling out the feature to users at different times – it didn't show up for some of the ScreenCrush staff, but maybe Facebook is mad at my thoughts on The Prisoner of Azkaban.
Whether or not you got your Hogwarts letter as a kid, you can channel your inner wizard today. Now amuse yourself by imagining what the teenage drama of Hogwarts would look like if the students had social media accounts. Hermione and Viktor Krum would have posted way too many selfies.