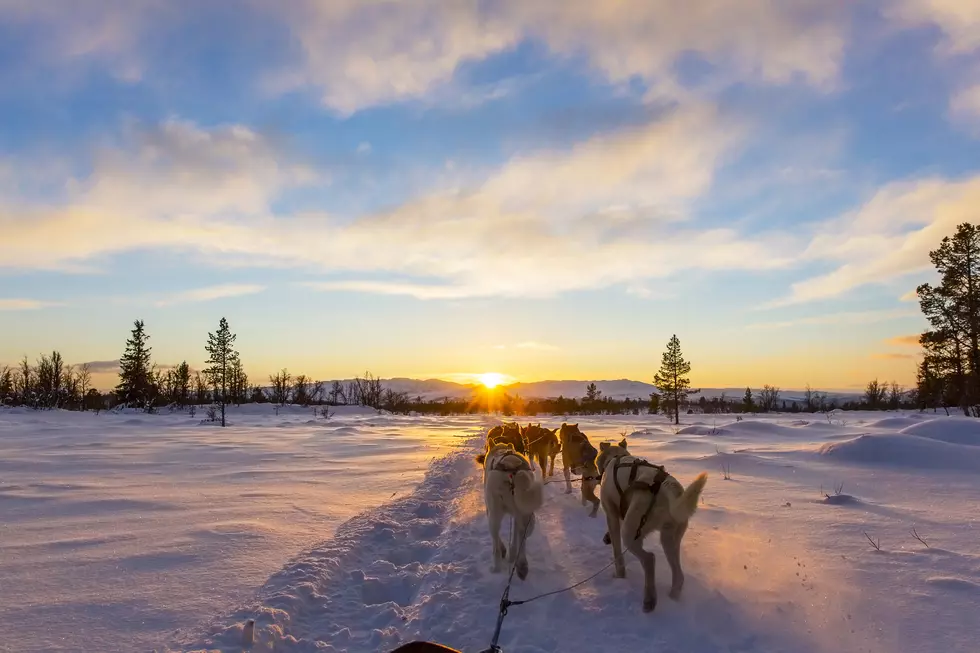 Can-Am Crown International Dog Sled Races
kjekol/Getty Images
The Can-Am Crown International Sled Dog Races start Saturday, February 29 - March 3 in Fort Kent. It's the 28th annual event that draws huge crowds & international competitors.
Mushers and their sled dogs will compete in the three different events – 30 miles, 100 miles and 250 miles. The 250 mile race is a qualifier for Alaska's Iditarod. The total purse for the three races is $43,000.
The award ceremony for the 30 miles & 100 miles races is Sunday, March 3 at Lonesome Pine Ski Lodge. The awards presentation for the 250 mile race is set for March 5 at the lodge.
For more info on mushers, vets, rules, maps & more, go to Can-Am Crown.net. Look for updates and photos on their Facebook too.
FORT KENT, Maine (AP) — Thirteen mushers have begun the annual dash across the wilderness of northern Maine.
The 250-mile Can-Am Crown that kicked off Saturday featured mushers from Maine, Minnesota, Iowa and several Canadian provinces.
The grueling course takes mushers to Portage Lake and then to the town of Allagash before looping back to Fort Kent by Monday morning.
Ten-time winner Martin Massicotte, of St. Tite, Quebec, isn't in the race this year. He's participating in the 1,000-mile Iditarod across Alaska.