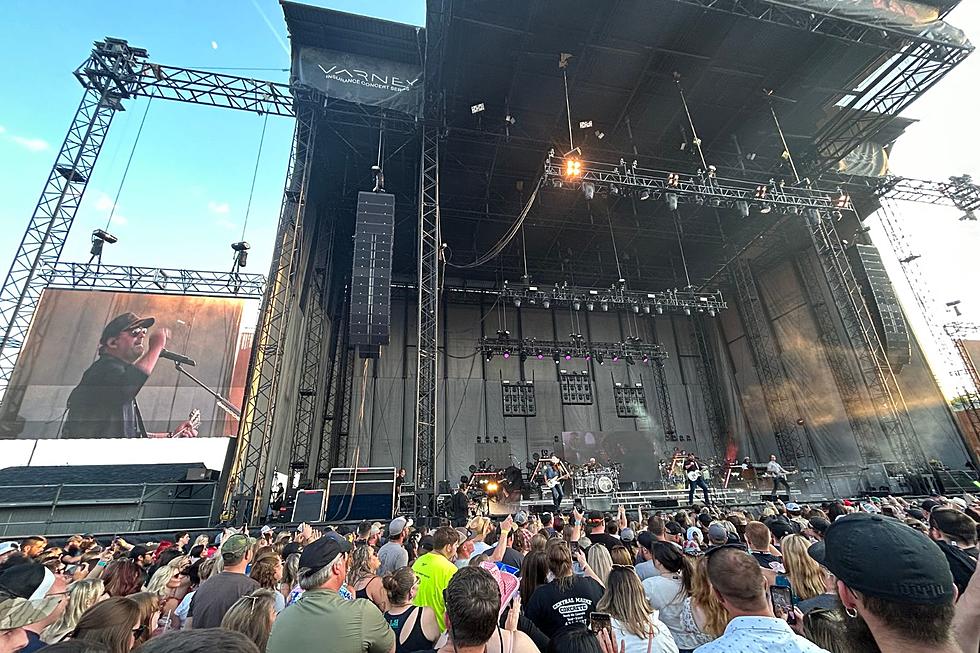 A Testament to How Time Flies Along the Bangor Waterfront
Lee Brice at the Maine Savings Amphitheater.
Can there really only be two country concerts left this summer.
One. Two. Yes, time flies.
You have to enjoy each day as it comes. Good motto - make the most of each day, no matter the season. But yes, time is ticking away.
Brantley Gilbert opens for Nickelback next Thursday the 24th.
The next night Friday the 25th, it is Hank Williams Jr with Old Crow Medicine Show.
And that's it for the summer of 2023.
Let Us Look Back
For some the highlight of the summer was Jelly Roll.
For some, highlighting the summer concert series was Chris Stapleton playing to the sold-out crowd the week of July 4th, making for a great for summer evening.
Jelly Roll was more recent playing August 5th. and that concert created a feeling, a vibe if you will all over the city.
The diverse crowd left the venue very happy that night.
And isn't it always great when artists are sighted around the city. When Kane Brown was here to officially kick off Summer, he was seen on the golf course.
Not sure if Jelly Roll went looking for donuts when he was here, but his famous wife shared her visit to West Broadway to see Stephen King's house on Tic Tok, and also did a shout out from McLaughlin's Sea Food in Bangor for the world to witness. Thank you Bunny XO.
So, from Cole Swindell and Lee Brice opening on Memorial Day Weekend to Hank Jr next week, it's been a pretty nice summer of Country concerts at Maine Savings Amphitheater.
We are at the mid-August point. September is practically next week. Time to pick out a Halloween costume and start your Christmas shopping. Happy New Year, everybody.
Proving it is not too soon to ask:
Who do you think should visit Bangor for a concert next summer?
Let us know now.
Who is Coming to Bangor in Concert this Summer?
Upcoming concerts for the summer of 2023 at Maine Savings Amphitheater
Who Would You Like To See in Concert Next Summer in Bangor
Artists on next summer's bucket list