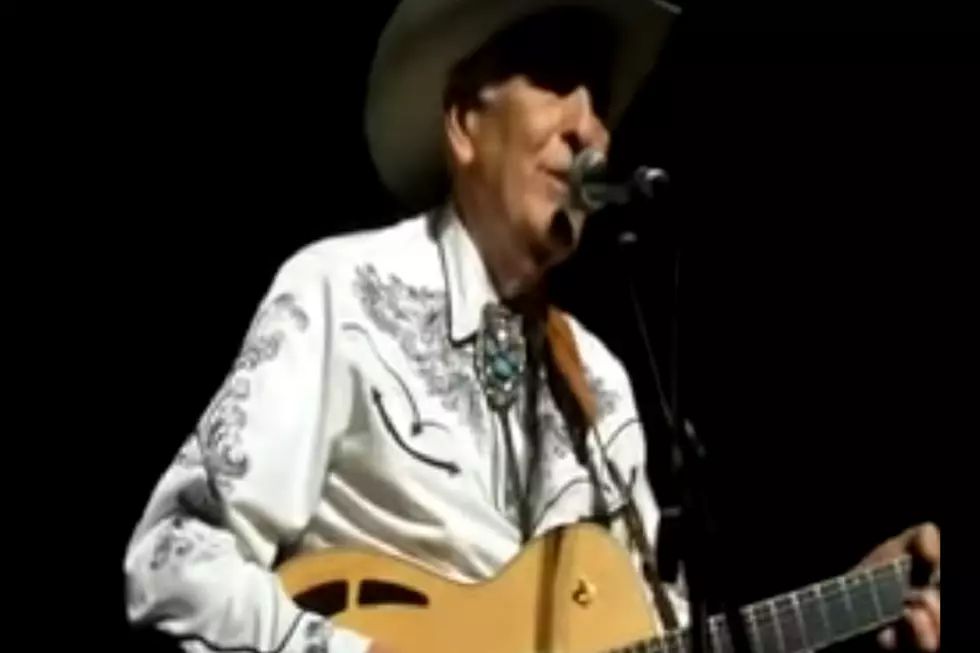 Rockabilly Legend Tommy Allsup Dead at 85
YouTube
Rockabilly and swing musician and producer Tommy Allsup passed away on Jan. 11 at the age of 85. The prolific guitarist was a beloved artist in Nashville; he added his visionary sound to many famous recordings, including those by Willie Nelson, Johnny Cash, George Jones and Buddy Holly.
Born in Owasso, Okla., in November of 1931, Allsup got his big break as a musician in 1958, when he met Holly and began touring with his band, the Crickets. Allsup was with Holly on Feb. 3, 1959 -- "the day the music died" -- when the singer chartered a plane to take himself and his crew from Iowa to Minnesota for a tour date. The flight crashed just an hour after taking off, killing everyone on board, including Holly, Ritchie Valens and JP Richardson (aka, "the Big Bopper"). The only thing that kept Allsup off the plane was a coin toss with Valens for the last seat on the flight.
After the fatal plane crash, Allsup used his "second chance" for good: He lead a life full of kindness and exemplary talent, which he used at every opportunity to honor Holly's legacy.
"He's played with everybody from Buddy Holly to the Crickets to Willie Nelson to Merle Haggard — everybody; he's played with 'em, recorded with 'em, done something, and yet he remained exactly the guy I met decades ago," Randy Steele, a longtime friend of Allsup's tells the Lubbock Avalanche-Journal. "I was literally in awe of him, not just because of his talent, but because of the kind of man he is. We're all imperfect, we know that, we all have our flaws and have our moments, but boy, when it came to the fans and the music and all of that, on and off the stage, he was somebody that you wanted to be around."
After his time with Holly was tragically cut short, Allsup became a session guitarist in Los Angeles, Nashville and Odessa, Texas, where he would work with Nelson, Ronnie Smith and Roy Orbison. Allsup also spent many years producing records for United Artists and Capitol Records; in 1979, he established a club in Dallas, called Tommy's Heads Up Saloon, named after that fateful coin toss with Valens.
Along with his music, Allsup was also a dedicated family man. Born into the Native American Cherokee tribe on his mother's side, Allsup was one of 13 children and, when he had a family of his own, instilled a love of music in his children as well. Allsup's son Austin competed on the 11th season of NBC's The Voice in 2016, introducing a whole new generation to the work of his father; he placed in the Top 10.
Funeral plans for Allsup have not yet been finalized.
Watch Tommy Allsup Perform in 2011
Country Artists Who Have Suffered Terrible Tragedies