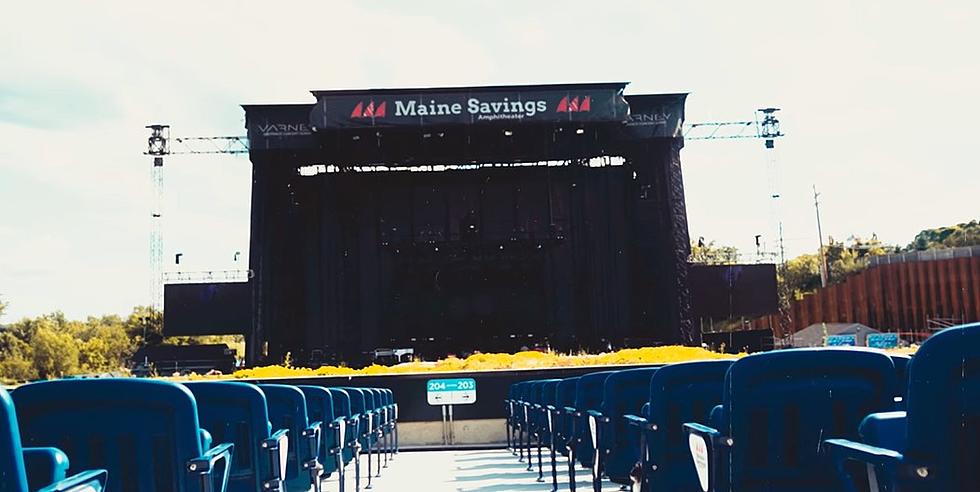 This Is The Week You Should Buy Maine Savings Amphitheater Tickets
Maine Savings Amphitheatre YouTube
Celebrate National Concert Week and save some bucks at the same time!
We are just weeks away from kicking off the 2023 Summer concert season on the Bangor Waterfront, and it is shaping up to be legendary, at the Maine Savings
I didn't think it was possible to top last year! I got to see Aerosmith for the third time, and I crossed Stevie Nicks off my concert bucket list, but the lineup this year looks like the strongest one yet.
Let's face it, going to any show, or sporting event can get kinda expensive sometimes, but this is the week where you can get a pretty sweet deal, to see one of your favorite artists, so you don't want to miss the opportunity coming your way!
National Concert Week is here, and this is the perfect time to take advantage of very cheap ticket prices to some very big shows.
Starting Wednesday, May 10th-Thursday, May 16th, you can purchase $25 All-In Tickets, with fees included as part the deal. Not bad, huh?
Lee Brice & Cole Swindell-Sunday, May 28th
Kane Brown-Friday, June 2nd
James Taylor-Tuesday, June 27th
Weezer-Friday, June 30th
Tedeschi Trucks Band-Wednesday, July 5th
Big Time Rush-Tuesday, July 11th
KIDZ BOP-Saturday, July 22nd
Godsmack-Tuesday, July 25th
Santana-Wednesday, August 2nd
Joe Russo's Almost Dead- Sunday, August 6th
The Chicks-Sunday, August 13th
The Lumineers-Wednesday, August 16th
Train-Friday, August 18th
Nickelback-Tuesday, August 24th
Hank Williams JR.-Friday, August 25th
Pantera-Thursday, September 7th
Shinedown & Papa Roach-Thursday, Sepetmber 21st
Goo Goo Dolls-Friday, September 29th
Get your tickets and info here
30 Musical Acts That Have Played The Ballpark in Old Orchard Beach, Maine
The Ballpark in Old Orchard Beach may be most known for minor-league baseball. However, the rock history is extensive. Here is just a small sample of the musical acts that have performed at the legendary stadium.