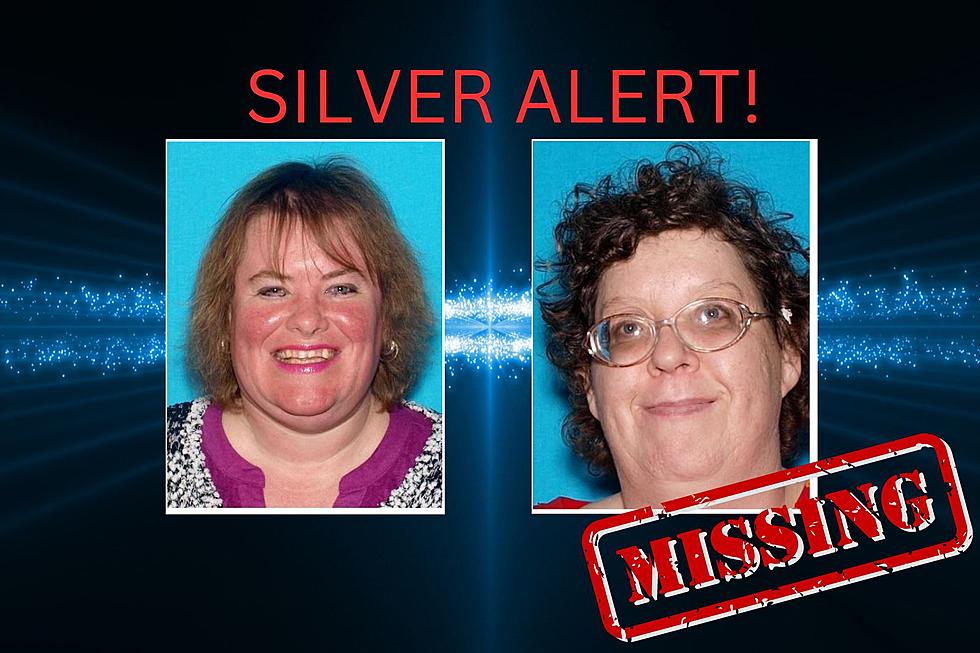 Silver Alert for 2 Women in a Red Jeep Compass, Spotted in Maine
Maine Dept of Public Safety
A Silver Alert has been issued for two Topsham women in their 50's, last known to be in Maine, who appear to be unable to find their way home.
Who's Missing?
The Topsham Police Department has issued the alert for 51-year-old Kimberly Pushard of Topsham and 50-year-old Angela Bussell of Topsham. Family members say both women have intellectual disabilities.
Where Were They Last Seen?
Topsham Police say the women left home on Tuesday afternoon, headed for the Maine Mall. They apparently got lost and traveled to Massachusetts before calling family members at 5:00 that afternoon. Their family gave them directions to get home and believed that they would be along. But that evening, they contacted the Exeter New Hampshire Dispatch Center, requesting directions, but the call was dropped. The women then contacted a New Hampshire State Trooper, who directed them to I-95 North. Police say the latest information puts the women in Springfield, Maine at 10 o'clock Wednesday morning. At last report, they remain missing and police are hopeful the public will keep an eye out for their Red Jeep Compass. It's believed their cellphones have now run out of juice.
Descriptions of the Women and Their Vehicle?
Kimberly Pushard is described as a white female, 5'5" tall, and 164 pounds, with brown hair, and hazel eyes. Angela Bussell is a white female, 5'8" tall, 213 pounds, with brown hair, and blue eyes.
The 2012 red Jeep Compass the women are driving has a Maine license plate, 1960VC.
Police ask anyone who has made contact with either of the women is urged to contact the closest police agency, so they can render assistance quickly and help the women find their way home.
19 Children Who Have Gone Missing from Maine and New Hampshire
Here's the Full List of Missing Persons Cases in Maine