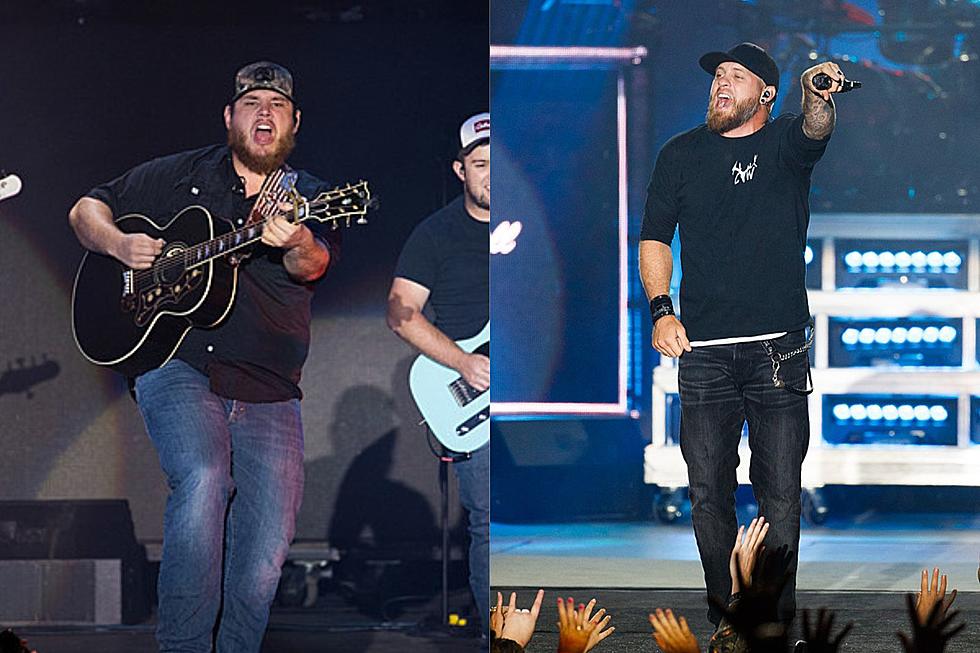 Remember When Luke Combs Opened for Brantley Gilbert in Bangor?
Monty J. Rand
Six years ago, nearly to the date, the lively energy of Brantley Gilbert set Bangor ablaze at the then-Darlings Waterfront Pavilion, now known as the Maine Savings Amphitheater. It was a night of music, vibrancy, and an introduction to a rising star in country music - Luke Combs.
Flashback to September 8th, 2017, when Brantley Gilbert, armed with his "The Devil Don't Sleep Tour," took the Bangor Waterfront by storm. But he didn't do it alone. Along for the ride was a (metaphorically) fresh face in the country music scene. 
Back then, Combs was still basking in the glow of his debut album "This One's For You," having just released earlier that year in June. 
Who could forget the anthems that album brought us? "Hurricane," "When It Rains It Pours," "One Number Away," "She Got The Best of Me," and the sweet vulnerability of "Beautiful Crazy." 
Brantley Gilbert and Luke Combs have both returned to Bangor since 2017, however, It's quite amusing to reflect on the past – who could have predicted that Luke Combs would become the biggest name in country music just a few years later? It's the kind of story that gives hope to aspiring artists and underscores the unpredictability of the industry.
Brantley Gilbert will be performing alongside Nickelback at the Maine Savings Amphitheater on Thursday, August 24th, as part of the Get Rollin' Tour. This card is one of the most highly-anticipated shows in Bangor this year.
So, let's raise a toast and say "BOTTOMS UP" to the memory of that night six years ago when Luke Combs shared the stage with Brantley Gilbert in Bangor. Who knows what other surprises the world of music has in store for us?
Who is Coming to Bangor in Concert this Summer?
Upcoming concerts for the summer of 2023 at Maine Savings Amphitheater
Country Concerts This Summer in Gilford, N.H.
Road Trip - Country Concerts comiing to Bank of New Hampshire Pavillion in Gilford this summer