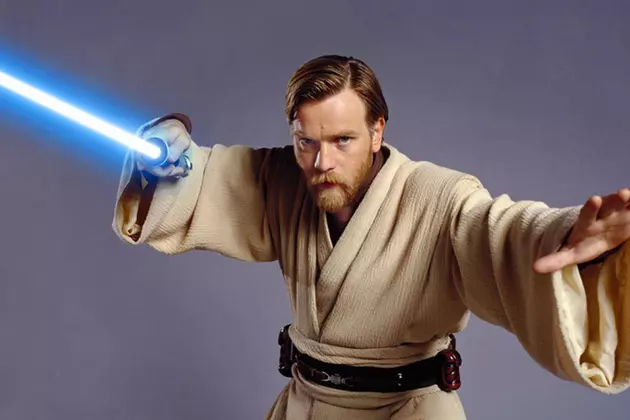 That Obi-Wan Kenobi 'Star Wars' Spinoff Is Officially in Development
Lucasfilm
As it turns out, asking Ewan McGregor about reprising the role of Obi-Wan Kenobi in a Star Wars spinoff is basically like a very public version of Bloody Mary — say it enough times and it'll appear. Despite the actor's numerous expressions of interest in revisiting one of the only good things to come of the Star Wars prequels (aside from Watto, of course), the decision ultimately rests with Lucasfilm. And it looks like Lucasfilm is most definitely down.
According to The Hollywood Reporter, an Obi-Wan Kenobi movie is officially in the early stages of development at the studio. The potential Star Wars spinoff does not yet have a script, and it's unclear if Ewan McGregor will return — though it seems crazy to make this movie without him at this point. Lucasfilm is in talks with Oscar-nominated director Stephen Daldry (The Hours, The Reader) to helm the project.
Daldry's involvement remains to be confirmed, but should he sign on, he'd work with Lucasfilm execs to develop a story and script.
First introduced in the original Star Wars trilogy and portrayed by Alec Guinness, Obi-Wan Kenobi was a wise, older Jedi and mentor to Luke Skywalker. Ewan McGregor played a younger version of Obi-Wan in the prequels, which explored his relationship to Luke's father, Anakin, an obnoxious teenage boy who hated sand and caved easily to peer pressure.
McGregor's return is reportedly contingent on the direction of the story — should he be appropriate for the role, it seems likely he'll be back. We'll keep you updated.