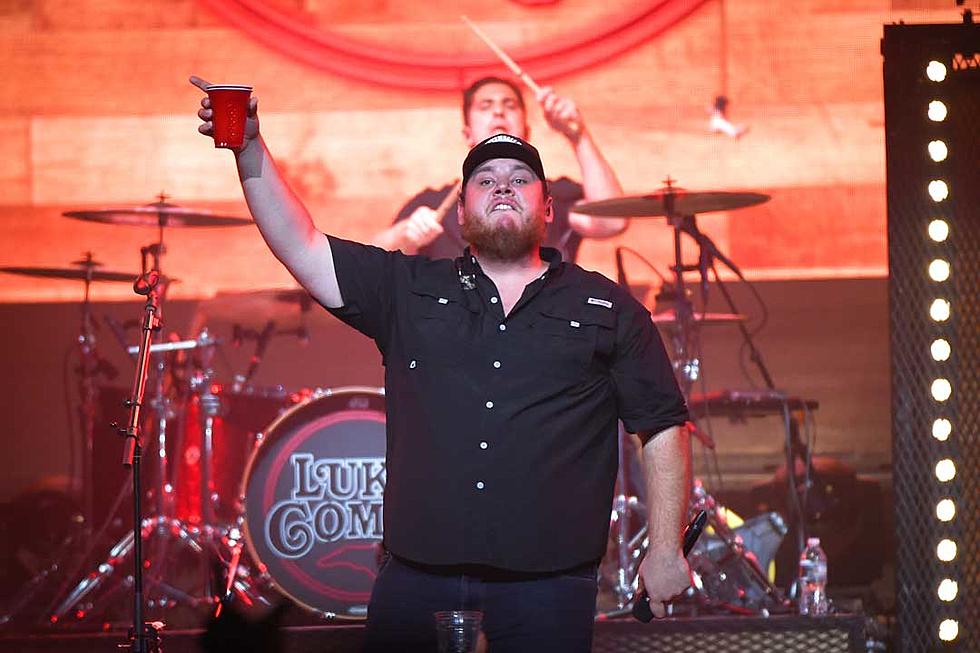 Huge Shows! Luke Combs Coming to Bangor for Two Nights
Jason Kempin/Getty Images
Two Shows at Maine Savings Amphitheater
Luke Combs is coming to Bangor's waterfront to put on not one, but two epic shows. Not many artists come to Maine and do back to back concerts, but Luke Combs has earned his rep as a man who gives it his all - with a red Solo cup.
Friday and Saturday Night at Maine
The dates are perfect. They fall on a Friday night, September 2 and Saturday night, September 3. Weekend events have something special because you don't have to go to work the next day or call out sick. See ticket info below.
"Buy Dirt" on Acoustic
Luke Combs does some of the best covers we've ever heard. He recently did a great version of "But Dirt" on his acoustic guitar. Watch it below.
"Doin' This" Live
He has hit after hit on the radio. His latest song, "Doin' This" is all over Country radio. Check out a live performance from Luke and his band.
Live Concert
There's nothing like Luke Combs live. Here he is in Dallas. You even get one song from Ashley McBride in this video.
Three Studio Albums
It's amazing to think that Luke Combs has just three studio albums out:
 "This One's For You" (2017)

"What You See Is What You Get" (2019)

"Growin' Up" (2022)
Ticket Info
Tickets for both shows go on sale Friday, May 6 (you can even look at buying tickets on May 4 with Ticketmaster Verified Fan).
Stay Tuned for Giveaways
When we confirm tickets to give away, we'll announce your chance to win on air and on the app. This will be exciting. Two nights in Bangor! Luke Combs, Friday, September 2 and Saturday, September 3 at Maine Savings Amphitheater in Bangor.
Concert Info
For more information, go to Waterfront Concerts.
11 Luke Combs Songs That Proved 'Em All Wrong
Check Out Luke Combs' best songs, and the songs that changed his life when so many others thought he wasn't good enough to be a country star.
Willie Nelson on Tour in 2007 when he came to Presque Isle, Maine
Willie Nelson came to the Forum in Presque Isle, Maine in 2007. It was his last time playing the Star City.