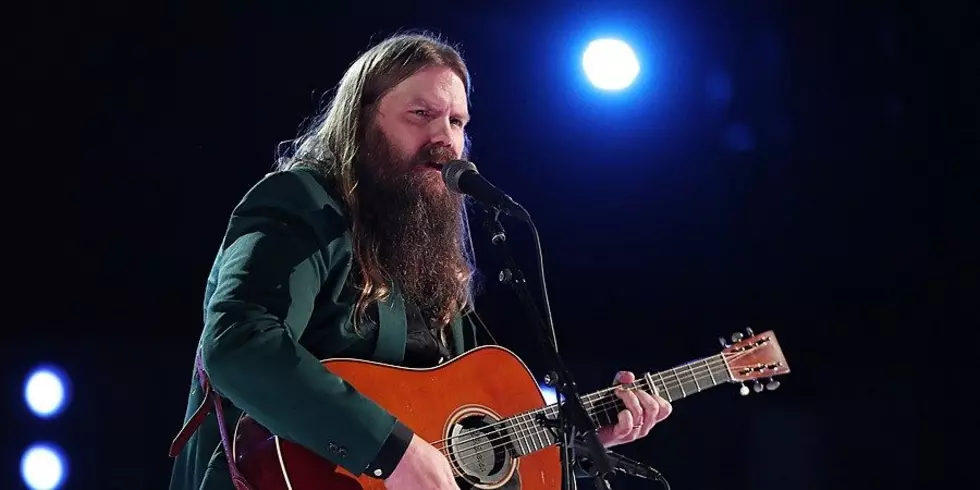 Road Trip(s): Chris Stapleton Concerts in Guilford NH
Christopher Polk/Getty Images
Tonight. Tomorrow. And Saturday nights.
And great news, tickets are still available.
Road Trip.
One of the most anticipated and enjoyed concerts in Bangor at Maine Savings Amphitheater this summer was Chris Stapleton on July 7th.
If you missed it and regret that, or if you saw him in concert and got to experience it again, here is your chance.
3 concerts in Guilford New Hampshire at Bank of New Hampshire Pavilion as Chris Stapleton continues his All-American Road Show Tour.
That has to be great for the tour, too.  A chance to get off stage at night and not have to travel to the next town. Stay right where you are, you'll be on the same stage the next night. And the night after that too. And then when you get up in the morning, you have hours and hours to do whatever you want before sound check. Like think about how cool it was to sing the National Anthem at the Super Bowl.
Opening the 3 New Hampshire shows are Marty Stuart and The War and Treaty.
And Chris Stapleton is one of those artists that likes to mix up the set list each night. So there is a good chance if you were to be at shows two different nights you'll hear some different songs, and the repeated songs won't necessarily be in the same order.
Keeps it fresh.
If you are going, yeah we are jealous. And if you want to make us all even more jealous, check in with a concert review the morning after.
Who is Coming to Bangor in Concert this Summer?
Upcoming concerts for the summer of 2023 at Maine Savings Amphitheater