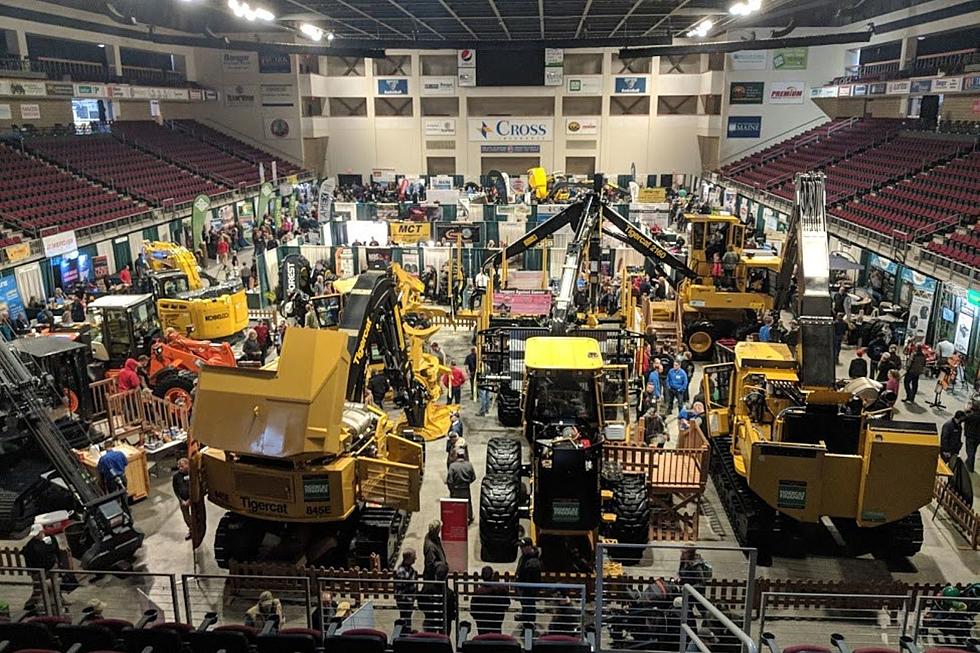 The Northeastern Forest Products Equipment Expo Returns to Bangor
Credit: The Northern Logger and Timber Processor / Facebook
Why did the Maine logger go to the trade show? He was hoping to branch out.
The 2023 Northeastern Forest Products Equipment Exposition, also known as The Loggers' Expo, is in Bangor this year. Hosted by the Northeastern Loggers' Association, Inc., the premier forest products industry trade show in the Northeastern United States, is scheduled to take place May 19th & 20th.
Why did the Maine logger bring a notebook to the Loggers' Expo? He wanted to log all the valuable information he learned.
The Cross Insurance Center will serve as the venue for this year's Loggers' Expo, a show annually listed among the 100 largest exhibitions in the United States. The event will attract industry professionals and enthusiasts from across the country.
What did the Maine logger say when he saw the trade show's chainsaw display? "That's cutting-edge technology!"
The event showcases an unmatched line-up of forestry equipment, live demonstrations, and networking opportunities. But, that's not all! The Loggers' Expo also offers a range of educational workshops and seminars for those interested in learning more about the forest products industry.
Why did the Maine logger bring a ladder to the Loggers' Expo? He wanted to climb the ranks in his industry.
The Northeastern Loggers' Association is committed to serving its membership and the region's forest industry by developing and promoting programs and services that strengthen the community as a whole. The association advocates for the wise stewardship of our forest resources and offers programs that help members produce products and environmental benefits that meet the needs of the American people.
What did the Maine logger say when he met a sawmill owner at the Loggers' Expo? "Nice to meet you! I've heard a lot of good buzz about your operation."
Alright, I apologize.
Join in for an exciting and informative event that celebrates the forest products industry and its contribution to our economy and society. Don't miss the opportunity to attend this year's Loggers' Expo. 
10 Fun Facts You Might Not Have Known About Maine