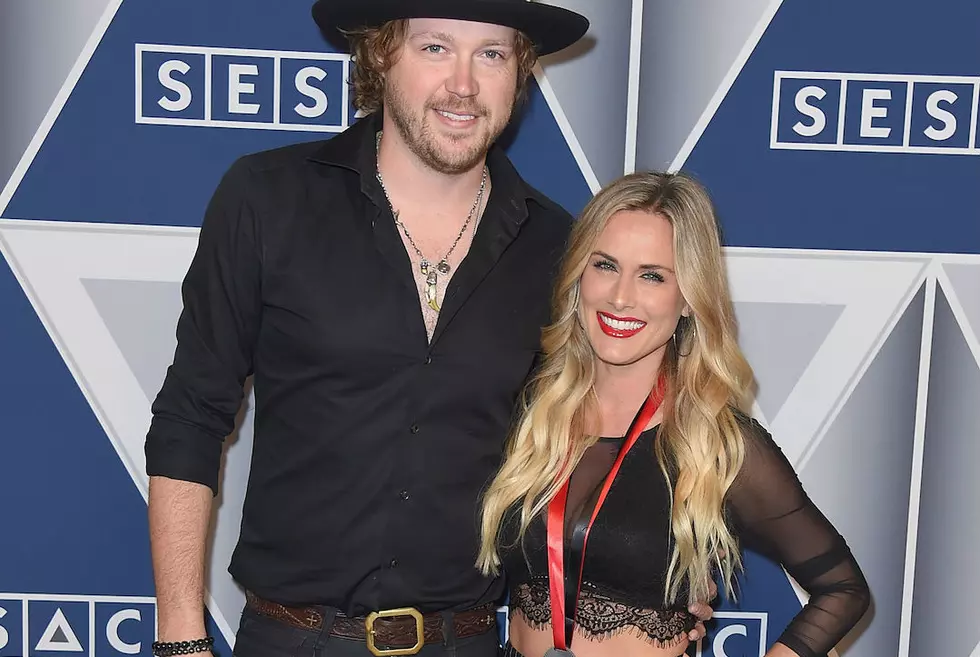 A Thousand Horses Leader Michael Hobby + Wife Caroline Expecting First Child
Michael Loccisano, Getty Images
A Thousand Horses frontman Michael Hobby and his wife, Caroline Hobby, are expecting a baby girl! The country couple shares the exciting news with People, explaining that the pregnancy was the perfect Christmas present.
"We were actually at Caroline's sister's house in Austin over Christmas. We've been trying for a while, so it wasn't a surprise, but Caroline just had that sixth sense of 'I think I'm pregnant,'" the singer recalls. "She came out of the bathroom, we were all in the kitchen, and she announced it."
The new addition will be the couple's first child, and Caroline says that she feels great, although the first trimester of her pregnancy wasn't always smooth sailing. "I feel so great, but the first trimester I felt queasy and nauseous, just so exhausted," she explains. "The second trimester has been like a dream. It's been awesome, and we're really just excited to be pregnant. We're so grateful to have a baby girl coming soon!"
Hobby, who grew up with three brothers, adds that he's excited for the challenges and adventures ahead. "I feel pretty much everything, I'm really excited," he gushes. "I was the youngest of four boys, and we always had boys in our family, so to have a little girl is going to be a big change for me. I'm excited, I had friends who have little girls text me and said I'm pretty much toast. It's all over. We're thrilled."
Even before birth, the couple's daughter is already beginning her music education, courtesy of a fellow set of country parents-to-be: Florida Georgia Line's Tyler Hubbard and his wife, Hayley.
"We've got these little headphones that Hayley and Taylor Hubbard gave to us. They stick on the belly and play music," Hobby adds. "I played her Tom Petty's 'Wildflowers.' That was the first song. Trying to get her off on a good start."
Meet the Country Babies Born in 2018