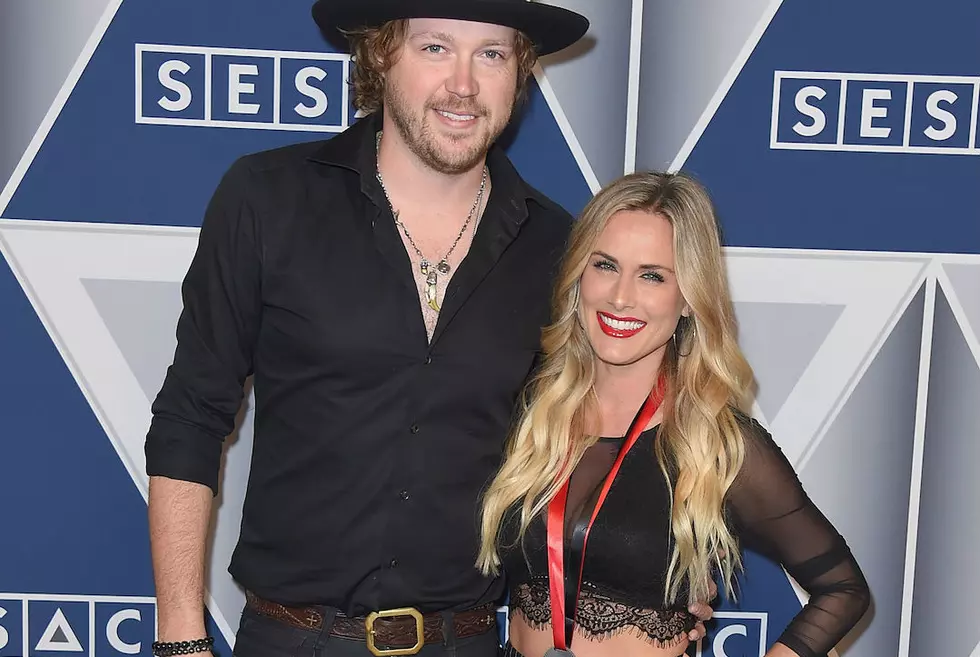 A Thousand Horses Singer Michael Hobby + Wife Caroline Welcome First Child
Michael Loccisano, Getty Images
Michael and Caroline Hobby -- lead singer of A Thousand Horses, and the host of the music podcast Get Real With Caroline Hobby and a former member of country trio Stealing Angel, respectively -- are parents! The couple welcomed their first child on Tuesday (Sept. 10).
People reports that daughter Sunny Grayson Hobby arrived at 1:01PM. She weighed 8 lbs., 30 oz. and measured 20.5 inches at birth. Michael Hobby tells the magazine that his wife and new daughter are "happy and healthy," and that he and Caroline are "thrilled to have our first child and thank the Lord for bringing this beautiful little girl into our lives."
The couple revealed their pregnancy to People on April 12, explaining that Caroline first learned the big news during a Christmas visit at her sister's home in Austin, Texas. "We've been trying for a while, so it wasn't a surprise, but Caroline just had that sixth sense of 'I think I'm pregnant,'" Michael Hobby recalls.
"She came out of the bathroom, we were all in the kitchen, and she announced it," he adds.
The Hobbys' newborn had good taste in music even before birth, too, thanks to an adorable gift another famous couple with a new addition to their family.
"We got these little headphones that Hayley and Tyler Hubbard [of Florida Georgia Line] gave to us. They stick on the belly, and you can play music," Michael Hobby told People. "I played her Tom Petty's "Wildflowers," that was the first song. Trying to get her off on a good start."
These Country Stars Have All Welcomed Babies in 2019: