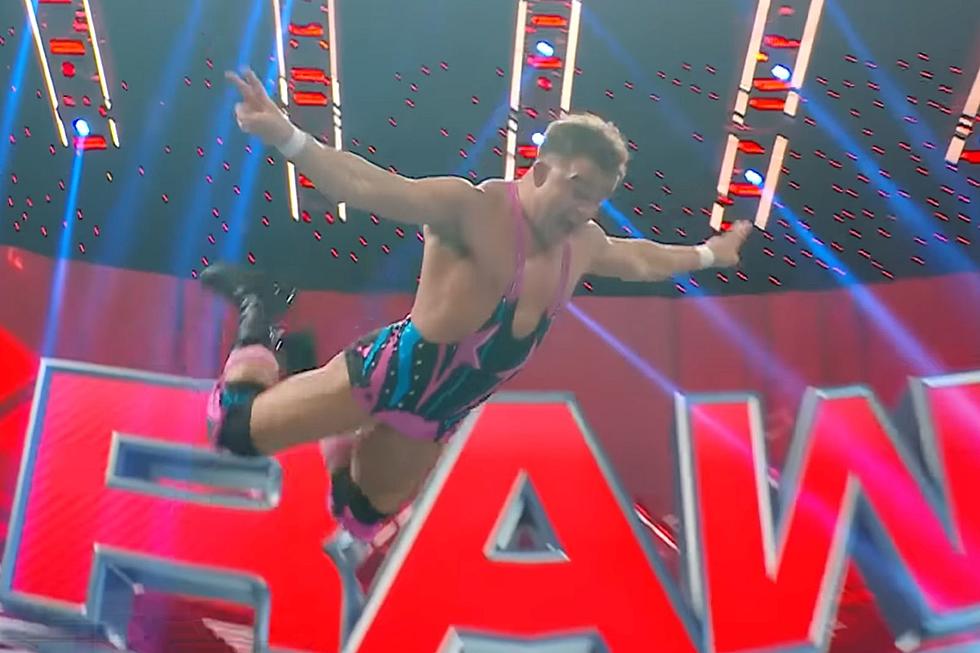 WWE Superstar Chad Gable Talks Bangor, Catchphrases, and Potential Rematch Against Gunther
Credit: WWE on YouTube
The WWE is making a return to Bangor after a five-year hiatus, set to take over the Cross Insurance Center on December 2nd for their WWE Live Holiday Tour.
In December, fans will have the chance to see some of their favorite WWE Superstars in action. In anticipation, I had the privilege of chatting with one of my personal favorites—Chad Gable.
Chad Gable, a multiple-time WWE Tag Team Champion, has wrestled at some of the biggest stages that you can as a professional wrestler, including WrestleMania 39 in Los Angeles just last year. You can also see him as a regular feature on WWE's Monday Night Raw each week.
During our conversation, we delved into his strong connection with the audience, which he has earnestly cultivated over the past few years. We explored the origins of his popular catchphrases, his week-to-week approach, and much more.
A significant focus was on his ongoing series of matches with "The Ring General" Gunther, the current and longest-reigning WWE Intercontinental Champion. We discussed the development of this story and his hopes for its future trajectory.
I also slipped in a question about WWE's Premium Live Event prior to their Bangor stop, Survivor Series. This year, Survivor Series was held at the Allstate Arena in Rosemont, Illinois, just outside Chicago. I asked if there were any other wrestlers from Chicago he'd be interested in facing head-on.
For the full interview, you can listen here.
If you're interested in checking out every time that the WWE has come to Bangor, you can read a full and comprehensive list here.
REVEALED: Real Names of Current and Former WWE Superstars
Step between the ropes to test your knowledge of current and former WWE superstars. Can you guess the real names of these superstars of the squared circle?
Gallery Credit: Rob Carroll
WWE Superstars with New England Ties
They may not be from here, but these WWE superstars past and present have ties to New England in some way!
Gallery Credit: Jadd
8 Things You May Not Know About NH Native & WWE Star Triple H
WWE Star Triple H is a NH Native. Here are 8 things you may not know about him.
Gallery Credit: Jon Rineman