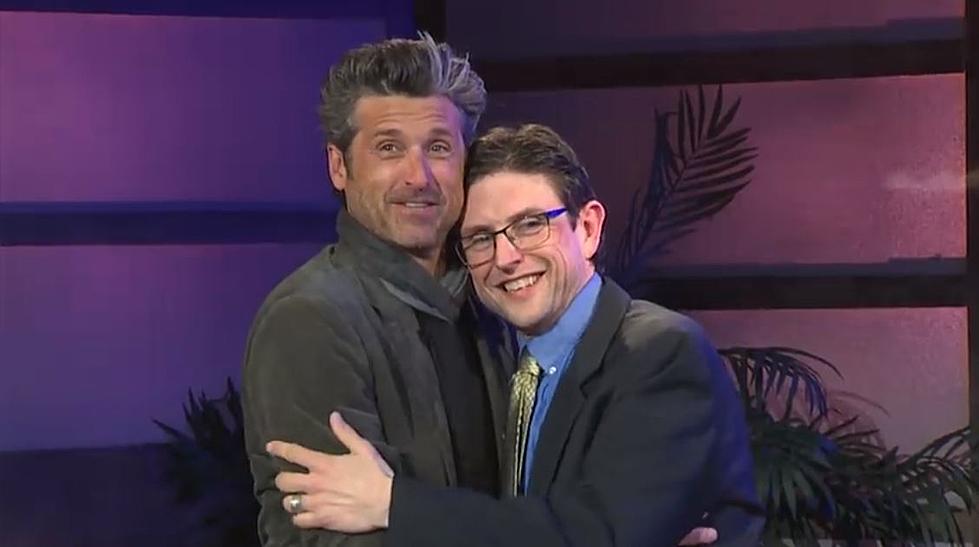 Watch Patrick Dempsey On The Nite Show Saturday Night
The Nite Show with Danny Cashman
In a promo shot of for Patrick Dempsey's appearance on the Night Show with Danny Cashman this Saturday, Patrick got a little close to Danny. Okay...too close!
During the taping of The Nite Show on April 12 at the Sanford Performing Arts Center, host Danny Cashman recorded a couple of promos to air just before the show is broadcast on local TV. Here's the one that will air Saturday April 27 during the Fox 23 News at Ten where just before the cameras rolled, Patrick lovingly embraces Danny. Jealous?
During the actual show, Patrick talked about growing up in Turner and Buckfield, getting his driver's license in South Paris and even demonstrated his juggling skills he learned when he was young.
There are two airings on Saturday, April 27 of The Nite Show with guest Patrick Dempsey. For you early birds, you can catch it at 10:30 on Fox 23. If you're a night owl, a second airing happens on WGME 13 at 1 a.m. If you can't stay up that late, make sure you set your DVR's so you don't miss it.