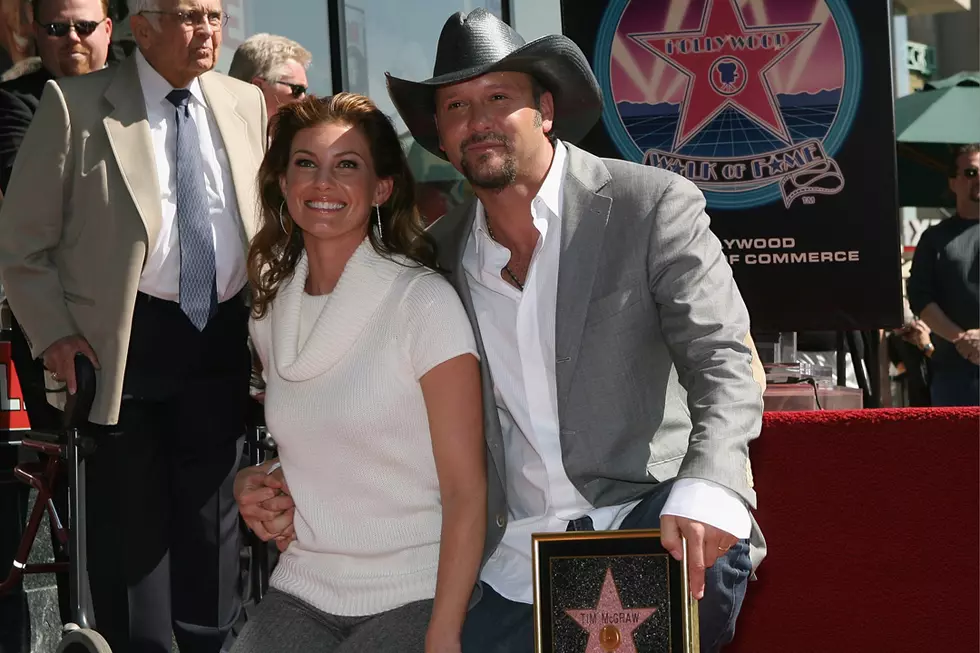 Remember When Tim McGraw Got a Star on the Hollywood Walk of Fame?
Michael Buckner, Getty Images
Tim McGraw has earned an armload of awards from his country music career over the years, but on Oct. 17, 2006, the superstar earned a mainstream distinction when he received a star on the Hollywood Walk of Fame.
McGraw released his self-titled debut album in 1993, and he scored his first No. 1 hit, "Don't Take the Girl," in 1994. He was more than a decade into a career as one of country's biggest stars by the time he was tapped to receive his star on the Hollywood Walk of Fame, having released eight studio albums, headlined huge concerts tours, charted a long string of hits and won ACM, CMA and Grammy awards.
He had also appeared in two films; he made his movie debut in Black Cloud in 2004, and appeared as an alcoholic father of a small-town high school football player in the acclaimed Friday Night Lights later that year. McGraw had already filmed his first starring role, as the dad in Flicka, when he accepted his star on the Hollywood Walk of Fame, and the movie was released three days later, on Oct. 20, 2006.
5 Times Tim McGraw Broke the Internet
McGraw's wife, Faith Hill, was on hand at his Hollywood Walk of Fame ceremony, along with two of his Friday Night Lights co-stars, Alison Lohman and Billy Bob Thornton. According to the Walk of Fame's website, McGraw's star resides at 6901 Hollywood Blvd. McGraw would go on to earn a star on Nashville's Music City Walk of Fame alongside Hill in 2016.
See Inside Tim McGraw + Faith Hill's Stunning Nashville Estate:
See Inside Tim McGraw and Faith Hill's Spectacular Beverly Hills Mansion:
See Inside Tim McGraw and Faith Hill's Historic Tennessee Manor Home: