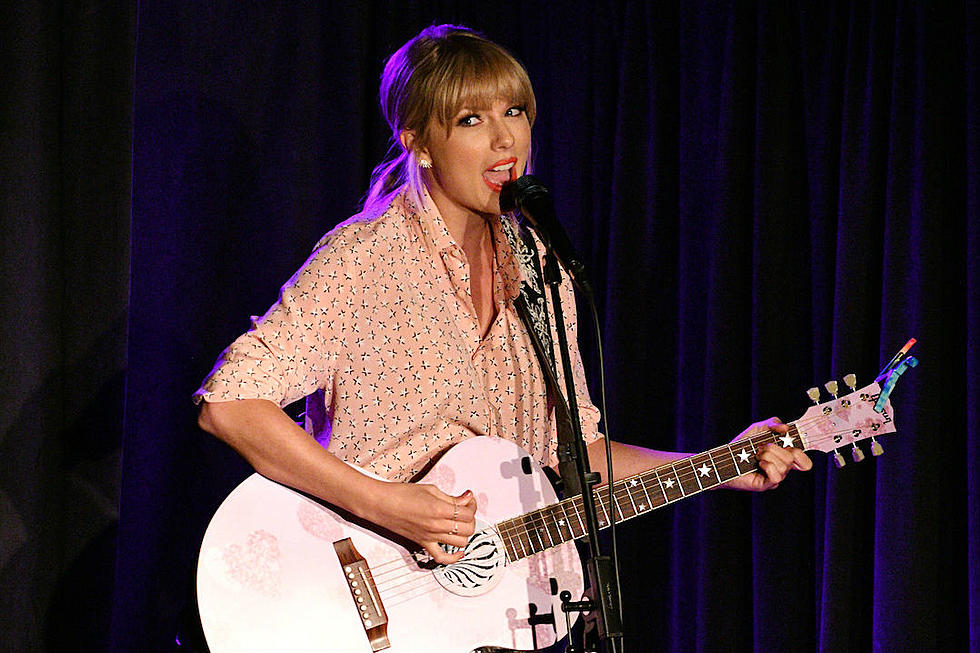 Taylor Swift 'Thought It Was Important' for Fans to Know About BMLG Sale Drama
Bryan Bedder, Getty Images
Over the summer, Taylor Swift made headlines after she spoke out about the sale of her former record label, Big Machine, to celebrity talent manager Scooter Braun. In a new interview, the country-turned-pop megastar explains that she wanted to tell her side of the story to make fans aware of how the music industry works.
"The fans don't understand these things, the public isn't being made aware ... I thought it was important that the fans knew what I was going through, because I knew that it was going to affect every aspect of my life and I wanted them to be the first to know," Swift tells Music Week (quotes via BuzzFeed). "And, in amongst that group [of fans], I know that there are people that want to make music some day. It involves every new artist that is reading that and going, 'Wait, that's what I'm signing?!'"
Late in 2018, Swift signed with Universal Music Group following the completion of her original record deal with Big Machine; however, BMLG still owns the rights to the master recordings of her first six albums. After the news was announced, Swift posted a note to Tumblr stating that the sale was her "worst case scenario" because of Braun's "incessant, manipulative bullying" of her via clients including Kanye West and Justin Bieber, and claiming that Borchetta both did not give her the opportunity to purchase her masters and did not alert her to the record label's sale ahead of time.
"[Artists] don't have to sign stuff that's unfair to them," Swift adds to Music Week. "If you don't ask the right questions and you sit in front of the wrong desk in front of the wrong person, they can take everything from you."
WATCH: Country Music's Most Heated Feuds
In his own public post, Borchetta refuted all of Swift's claims. However, to Music Week, Swift says she's finding her deal with UMG offers more freedom than working with Big Machine did.
"In my previous situation, there were creative constraints, issues that we had over the years. I've always given 100 percent to projects, I always over-delivered, thinking that that generosity would be returned to me. But I ended up finding that generosity in a new situation with a new label that understands that I deserve to own what I make," the singer says. "That meant so much to me because it was given over to me so freely. When someone just looks at you and says, 'Yes, you deserve what you want,' after a decade or more of being told, 'I'm not sure you deserve what you want' -- there's a freedom that comes with that ...
"All of a sudden, you're being told you're worth exactly -- no, more than -- what you thought you were worth. And that made me feel I could make an album that was exactly what I wanted to make," Swift continues.
Previously, Swift has shared that she plans to re-record her first six albums, to take ownership of those projects. Her songs' publishing rights are not tied to the label, and her contract allows her to do so beginning in late 2020.
Taylor Swift vs. BMLG: Who's Said What