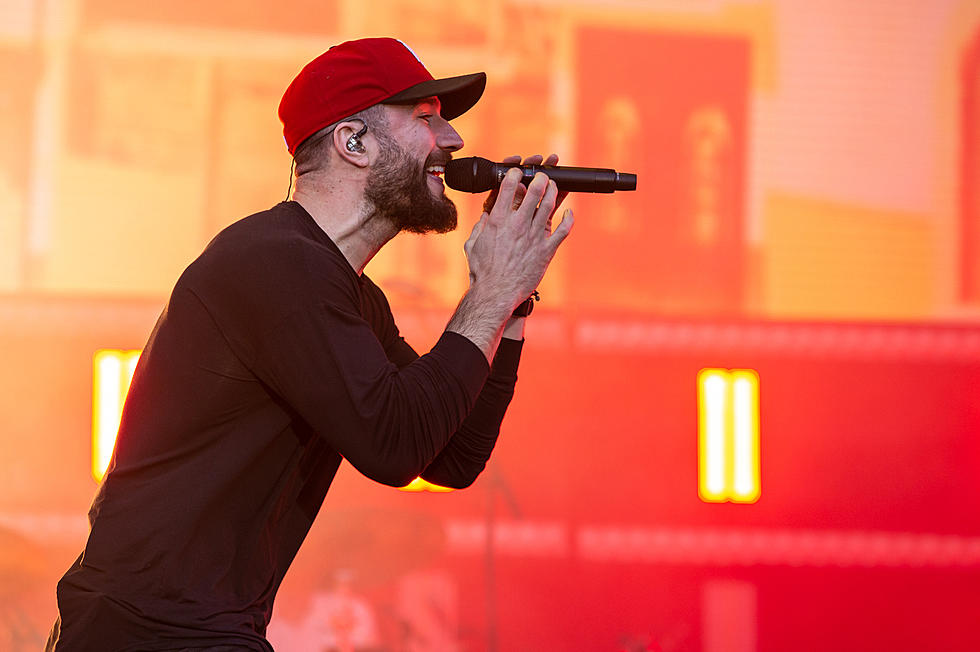 Sam Hunt's 'Southside': 5 Songs Fans of His Deep Cuts
Vanessa Storm
It's taken just over five and a half years, but Sam Hunt fans finally have a new album to enjoy. The "Body Like a Back Road" singer's sophomore record, Southside, arrived Friday (April 3).
Over the summer, Hunt told The Boot he'd been working more like a singer-songwriter, "just picking up the guitar and writing songs," and that he'd been prioritizing both himself and his loved ones more. Listeners will hear those influences on Southside's opening track, "2016," among others; they'll also find occasional nods to country tradition that keep Hunt's music rooted in the genre while still being appealing to a wide swath of listeners.
There are 12 songs on Southside, though describing them all as "new" is a bit of a stretch. Two of the tracks, "Drinkin' Too Much" and the aforementioned "Body Like a Back Road," a record-setting megahit, date back to early 2017, while "Downtown's Dead" was originally released as a single in the spring of 2018.
We'll admit it: We'd have liked a few more brand-new songs out of Hunt, but half a decade out from the superb Montevallo (2014), we're not going to be greedy. There's still plenty of Hunt's speak-singing style and heartfelt, heartache-filled lyrics to go around.
Serious Hunt stans will find some correlation between the songs on Southside and those on both his debut album and his 2013 mixtape Between the Pines. Got a favorite from the star's back catalog? Start here to find your new earworm.
Sam Hunt: 10 Things You Might Not Know
"2016"

For Fans of "Make You Miss Me"

Whereas "Make You Miss Me" relies on a swelling piano line, "2016" uses acoustic and steel guitar to back Hunt's expression of regret over a year full of heartache. For those keeping track, 2016 culminated in Hunt and wife Hannah Lee Fowler's engagement, but Hunt spent a chunk of the year flying to Hawaii "about seven times" in an effort to win her back.

"Hard to Forget"

For Fans of "Break Up in a Small Town"

Sonically, "Hard to Forget" and "Break Up in a Small Town" are hardly alike, but the former is somewhat of an extension of the latter lyrically speaking. "I saw your sister at work / I saw your mama at church / I'm pretty sure I saw your car at the mall," Hunt sings in the Webb Pierce-sampling "Hard to Forget," and that's just how it goes when you break up in a small time.

"Young Once"

For Fans of "We Are Tonight"

Hunt recorded "We Are Tonight" for his Between the Pines mixtape, but it's Billy Currington who made it famous, taking his version of the Hunt / Marc Beeson / Josh Osborne-penned song to No. 1 and giving Hunt the cred (and the royalties) he needed to keep his career moving forward. Mandolin and a drum loop, rather than a bright electric guitar, propel "Young Once," which feels like a nostalgic sequel to "We Are Tonight," with its narrator looking back on those good old days.

"Let It Down"

For Fans of "Saturday Night"

If we're being honest, there's not a lot connecting "Let It Down" with the Between the Pines track "Saturday Night," except that both lean heavily into a beat and are a whole lot of fun. In "Let It Down," however, that line dance-ready groove masks its breakup-focused lyrics: "Show me a little mercy 'fore you break this heart of mine," Hunt begs in the chorus.

"Breaking Up Was Easy in the 90's"

For Fans of Literally Any Song in Which He Speak-Sings

Hunt embraces his penchant for speak-singing in the verses of "Breaking Up Was Easy in the 90's," a reflection on how much simpler the final decade of the 20th century was for the heartbroken: "Back then, I could have convinced myself that maybe you called when I was out / You didn't know what to say, so you didn't leave a message," he points out in the second verse.