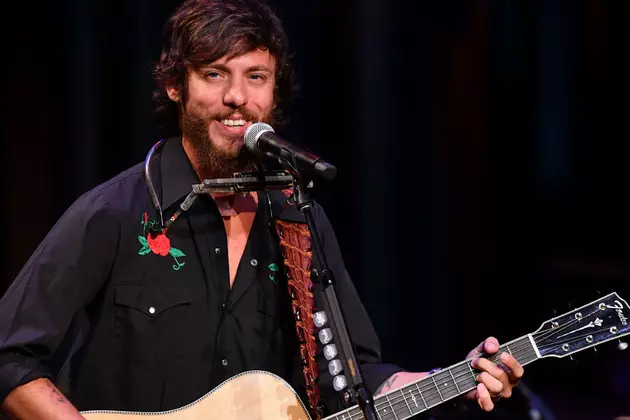 Holiday Music Videos From Rodney Crowell, Chris Janson and More Country Stars
Jason Davis, Getty Images
'Tis the season of giving, and country artists are decking the halls and passing around the gift of new Christmas music videos for their fans. Click below to play the rowdy collection of new holiday classics!
Rodney Crowell, "Christmas Everywhere":
Rodney Crowell captures the spirit of the season in the rowdy video for his holiday song, "Christmas Everywhere." Images of a frenzied, retro family Christmas (portrayed by members of Crowell's own family) play between scenes of Crowell and his band, featuring stand-in back up from Eddie Perez (the Mavericks) and gypsy jazz guitarist John Jorgenson. From the green shag carpet to the twinkling star atop the tree, gift ponies and pillow fights, this video has Christmas Everywhere, ending with an ethereal serenade from singer Lera Lynn to Santa. The song is from Crowell's first ever Christmas album, available for download now.
Chris Janson, "It is Christmas":
Chris Janson gets into the spirit of the season with the music video for his soaring holiday anthem, "It Is Christmas." The video follows Janson's family and friends at a holiday gathering, as he delivers a spoken-word tribute to age-old traditions and little moments that are easily taken for granted. The chorus echoes an emotional sense of family and belonging, as the whole crew gathers around Janson's piano to sing with him.
Phill Vassar & Lonestar, "Not So Silent Night":
Singer-songwriter Phil Vassar teams up with Lonestar to make a raucous music video for their rowdy Christmas tune, "Not So Silent Night." In the video, a young lady brings her new boyfriend to the Christmas party to end all Christmas parties, where Vassar and Lonestar are providing the entertainment -- and then some. Like they tell their guests, "if you ain't having fun, then you gotta leave..."
Tracy Lawrence, "Frozen in Time":
Tracy Lawrence takes a different, nostalgic look at the holiday season in the title track for his new holiday album, Frozen in Time. Lawrence delivers the country-swing rhythm of precious holiday moments over the years. Surrounded by images of friends and family, Lawrence and his band members display their favorite holiday memories, frozen in time.
Mason Ramsey, "White Christmas":
Mason Ramsey, aka, "Walmart boy," has shared a music video for "White Christmas," his faithful cover of the classic holiday tune. In the throwback-inspired video, Ramsey entertains his friends with his crooning in true Bing Crosby style, while they cut a rug on the theater floor in front of him. Playing on the glamorous style of 1950s-era holiday musicals, Ramsey's portrayal of the 1942 Irving Berlin hit song captures the spirit of the season.
Cody Webb, "Out of This World":
Cody Webb's original holiday tune, "Out of this World," brings a tender perspective to the holiday season. The singer/songwriter behind Luke Combs' "What Memories are Made Of" has shared a video for the song that sets the Christmas story to music, retelling the birth of Christ in Bethlehem.
The Mavericks' holiday gift to their fans comes in the form of two Christmas music videos, including "Santa Wants to Take You For a Ride" (above) and "Christmas Time (Is Coming Round Again)" (below). The two original tunes swing from sultry holiday blues to upbeat be-bop Christmas joy, and the band created videos to match, with the Mavericks in true charismatic form with a little extra holiday flair.