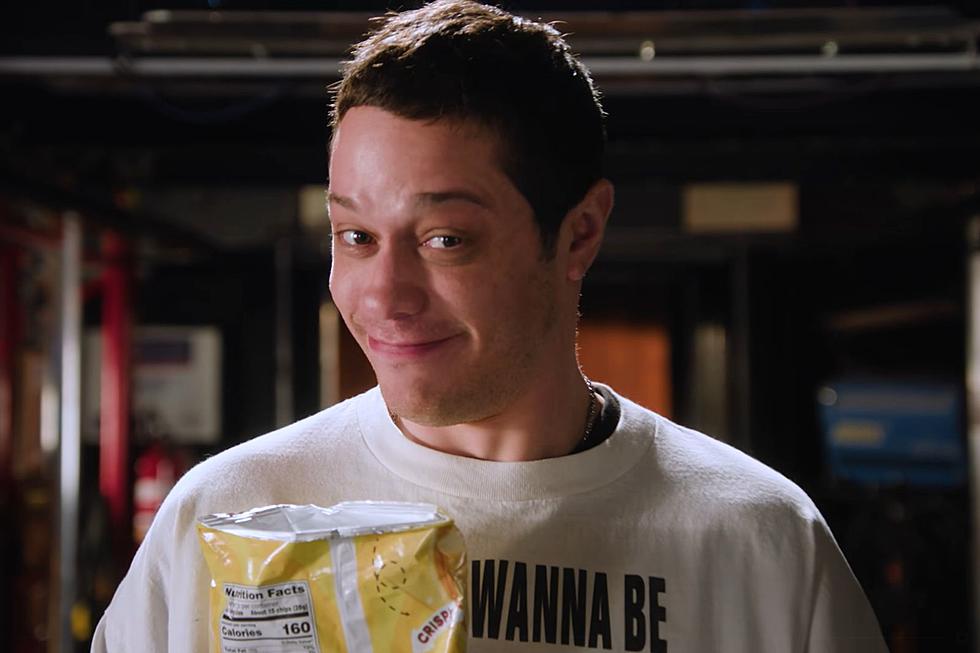 Pete Davidson, Performing in Bangor Later This Month, to Host SNL Season Premiere
Credit: Saturday Night Live on Facebook
Comedian Pete Davidson is set to perform in Bangor later this month at the Cross Insurance Center. He will share the stage with fellow comedian John Mulaney on Sunday, October 29th.
The event in Bangor strictly enforces a phone-free policy, disallowing the use of phones, smart watches, or related accessories within the performance space. Upon arrival, folks must secure these devices in individual pouches, which will only be opened at the event's conclusion. Attendees are allowed access to their devices only in designated Phone Use Areas. Any violation of this policy will result in the individual being escorted out of the venue.
Davidson, now 29, joined the cast of "Saturday Night Live" in 2014 at the age of 20, where he became known for iconic characters like 'Chad,' 'Guaplord,' and 'Stu.' He also gained acclaim for his spot-on impressions of Andrew Cuomo, Lil Pump, and even Count Chocula.
Having left the long-running NBC sketch comedy program in May 2022 alongside notable cast members such as Kate McKinnon and Aidy Bryant, Davidson will be hosting the upcoming season premiere on October 14th. Initially scheduled to host in May, the episode was canceled due to the Writers Guild of America strike.
It seems we'll get a preview of Davidson's comedic talent at the Cross Insurance Center a little earlier than expected. No doubt, his monologue will showcase a stand-up bit he's been saving, and we can anticipate another classic SNL rap video from Davidson before the Saturday episode concludes.
Inside Pete Davidson's $1.29m NY Apartment He Said Was "Disgusting"
Pete is famously very pro-Staten-Island while many in the City are in a rush to forget the place exists. I don't think he's lost touch with his roots, but I don't blame him for wanting a new place now that he's got all that sweet, sweet Taco Bell money.
The condominium is pretty new – built in 2015. The listing flaunts "unparalleled metropolitan views of New York City," but I'm not seeing it. The photos make it look very close to the Staten Island Ferry terminal (or storage), so that's either very convenient or very noisy. Here's how I see it:
Pros:
· Ocean view balcony
· Open floor plan
· Natural light
· Kim Kardashian definitely spent the night here at least once
Cons:
· Staten Island Ferry traffic
· Absolutely ZERO character in the building
· Could possibly need a deep-clean, per previous occupant
Take a look for yourself and judge: disgusting, bland, or a comedy gold-mine?
Gallery Credit: Cameron Coats
Celebrities That Got Banned From SNL In A Big Way
SNL has such a rich history of artists, actors, personalities and musical guests. Here are my top celebrity picks for either bold, stupid or simply controversial moves that got them banned from the show forever.
Gallery Credit: Getty Images
All the Mall Stores Mainers Miss
We all miss these places.
Gallery Credit: Jason Stewart