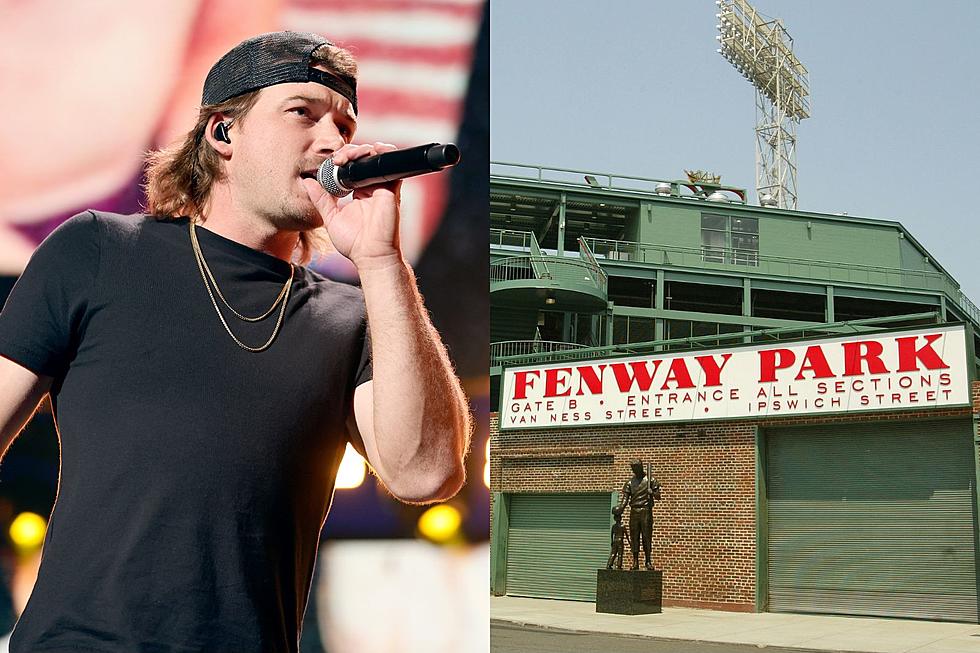 Morgan Wallen Is in Boston, Playing Three Fenway Park Shows
Credit: Matt Winkelmeyer / Getty
Morgan Wallen is bringing his toe-tapping tunes and a star-studded crew to the iconic Fenway Park this week. Wallen's 'One Night At A Time World Tour' is poised to sweep through the city, much like the Sox did back in '04.
For three consecutive evenings – Wednesday, Thursday, and Friday – Fenway Park will transform into a country music haven as Morgan Wallen brings his chart-toppers and heartfelt melodies to New England. But Wallen isn't flying solo on this tour; he's enlisted an all-star lineup to keep the good vibes flowing.
Wednesday and Thursday's shows will feature HARDY, ERNEST, and Bailey Zimmerman, each bringing their unique flair to the stage. HARDY won't be part of Friday's lineup, but that's when Parker McCollum will be joining in on the fun.
Now, here's a twist that'll make any Boston sports fan raise an eyebrow: Morgan Wallen, famously from Tennessee, is a die-hard Boston Red Sox fan. In a 2018 interview, Wallen proudly declared his allegiance to the Red Sox when asked about his favorite baseball team. Who would've thought? I would have placed my bets on an Atlanta Braves fandom considering his song '98 Braves, but we're more than happy to welcome and accept Wallen into Red Sox nation.
Additionally, this isn't Wallen's first rendezvous with Fenway. Back in 2017, when he was just a budding artist, he graced the stage as an opening act for Florida Georgia Line's sold-out show at the ballpark. Now, he's returning as a headliner, a full-circle moment.
What I'm really looking forward to is seeing more images of Morgan Wallen without his iconic mullet. Some snapshots of him surfaced last week, revealing his newly shaved head.
While the main act is undoubtedly Wallen himself, his supporting artists have had their fair share of spotlight moments this year. 
HARDY kicked off the year with a bang, dropping his album "the mockingbird & THE CROW" in January, complete with hit tracks like SOLD OUT and wait in the truck.
Bailey Zimmerman joined the album release party in May with "Religiously. The Album.," an album that not only broke streaming records but also showcased his undeniable talent at such a young age, featuring hits like Rock and a Hard Place and Religiously.
Coincidentally, Parker McCollum's "Never Enough" was also released on the same day as Zimmerman's album, treating fans to tunes like Handle on You and Burn it Down.
Tickets for the shows have been completely sold out for several months. However, if you were fortunate enough to secure tickets, enjoy the experience! And, let's be honest, with the way the Sox have been playing this year, it'll be a nice change of pace to have some enjoyment at Fenway.
Who is Coming to Bangor in Concert this Summer?
Upcoming concerts for the summer of 2023 at Maine Savings Amphitheater
Country Concerts This Summer in Gilford, N.H.
Road Trip - Country Concerts comiing to Bank of New Hampshire Pavillion in Gilford this summer