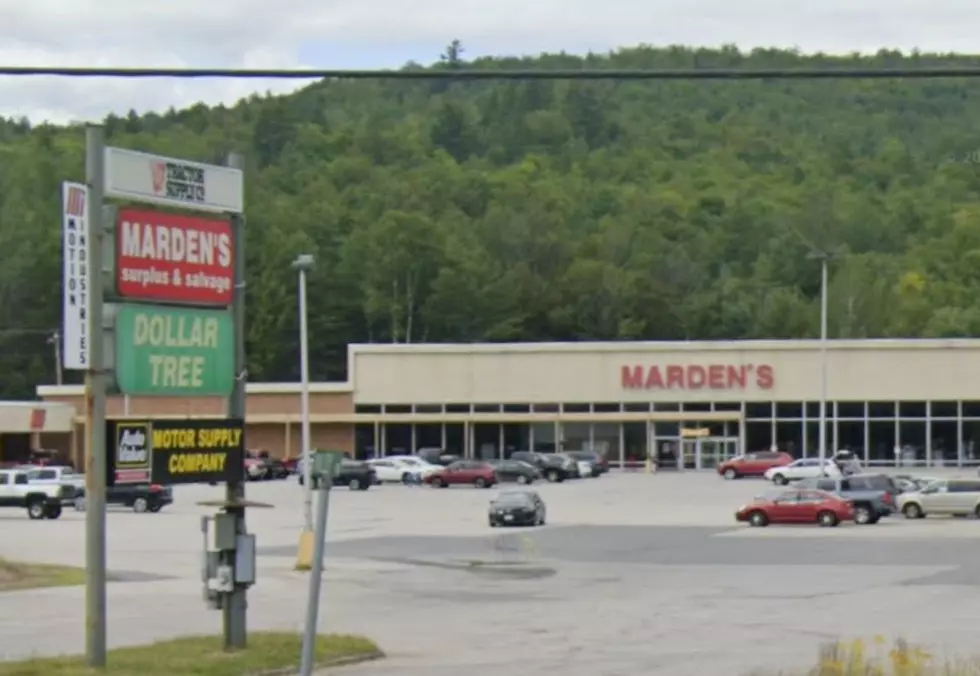 Marden's in Rumford Closed Due to 'Facility Safety Issues with Landlord'
Google Maps
Marden's in Rumford, Maine has closed the store due to "ongoing serious facility safety issues with the landlord," according to a January 11th post on their Facebook page.
Marden's Closes Its Rumford Store Due to Safety Issues
The store said they made "exhausting efforts" to resolve the issue, but had to make the decision to close.
Staff Offered Transfers to Other Stores
Employees affected by the closure have been given the chance to transfer to other locations. Separation packages are being offered to staff who do not plan to go to a different store.
"Employees and Customers is Our #1 Concern"
In their Facebook post, the Marden family said it was a very difficult decision to make and added that they have never closed a store in 60 years of doing business. They said safety for their customers and employees is the number one issue. The post went on to say, "While 2022 was a very successful year company-wide, our hands were tied by the landlord's inaction to deal with ongoing, major safety concerns. We would welcome the opportunity to return to the Rumford area in the future if a suitable retail location can be found."
Read the Facebook Post.
Returning Items and Customer Service Info
The Rumford Marden's officially closed on Wednesday, January 11. They are letting customers know that they can return items with a receipt from January 11, 2023 at any Marden's store for the next 60 days. You can email them if you are not able to travel to a different location. The email is customer.inq@mardens.com.
50 Most Popular Chain Restaurants in America
YouGov investigated the most popular dining brands in the country, and Stacker compiled the list to give readers context on the findings. Read on to look through America's vast and divergent variety of restaurants—maybe you'll even find a favorite or two.