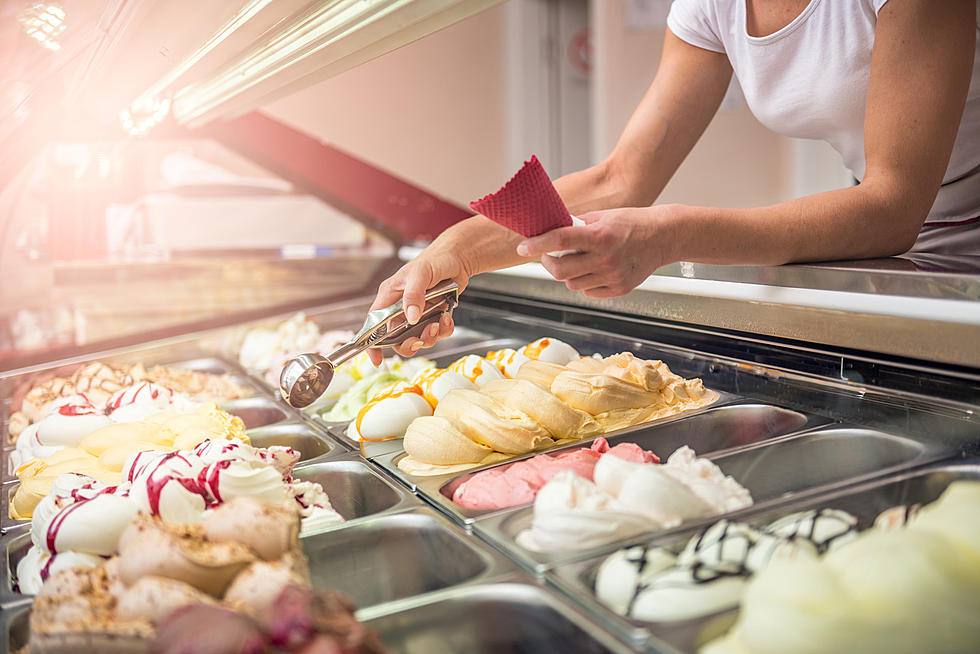 Maine's Most Popular Ice Cream Flavor Makes Me Proud to Live Here
Getty Images
Nothing beats a nice bowl or cone of delicious ice cream, especially in the warmer months. Whether it's at a ballgame, at the beach, after a meal, or it is your meal, the refreshing and icy snack always seems to satisfy.
It's also universally loved. According to www.soocial.com, over 90% of Americans consume ice cream. I think the only food that has a higher consumption rate is water.
With hundreds of millions of Americans gorging down the sweet treat, the popular online grocery delivery service Instacart decided to do some research on the topic. The site wanted to find out what the most popular flavor of ice cream is in every state. The website used what they call their "vast purchase data" to determine every state's number one choice.
What those results show is that Maine is a chocoholic. The Pine Tree State is in love with good, old-fashioned chocolate ice cream.
Honestly, who doesn't? Chocolate in any form (except white...that's just junk) is on the Mount Rushmore of foods. So, when it's mixed with the ingredients that make up ice cream, it creates one of the finest treats one will ever enjoy. Even in these times where flavors are becoming more creative and unique, standard chocolate still stands strong.
Maine is not alone in its chocolate love affair. A total of 15 states have it as the favorite flavor of its citizens. This includes New England friends New Hampshire, Vermont, and Connecticut.
For some reason, 21 states have vanilla at the number one spot. I can't imagine how boring these people's lives must be. Vanilla is okay. However, it's merely a vessel to add more flavorful things to, like chocolate syrup.
You don't hear me say this often, but props need to go to Massachusetts and Rhode Island. The two, along with Hawaii and New Mexico, list coffee ice cream in the top spot. Coffee ice cream is outstanding, perhaps even a close second to the GOAT chocolate.
Congrats to Mainers in choosing their favorite ice cream flavor wisely. You can check out every state's favorite here.
31 Bucket List Restaurants in Maine
Here are 31 Maine restaurants that folks told us are bucket list worthy. They are very diverse can be found across the state.
25 Celebrities Who Have Owned Homes In Maine
From Kittery to Islesboro, some of Hollywood's biggest names have owned homes in Maine. We explore the who and where.