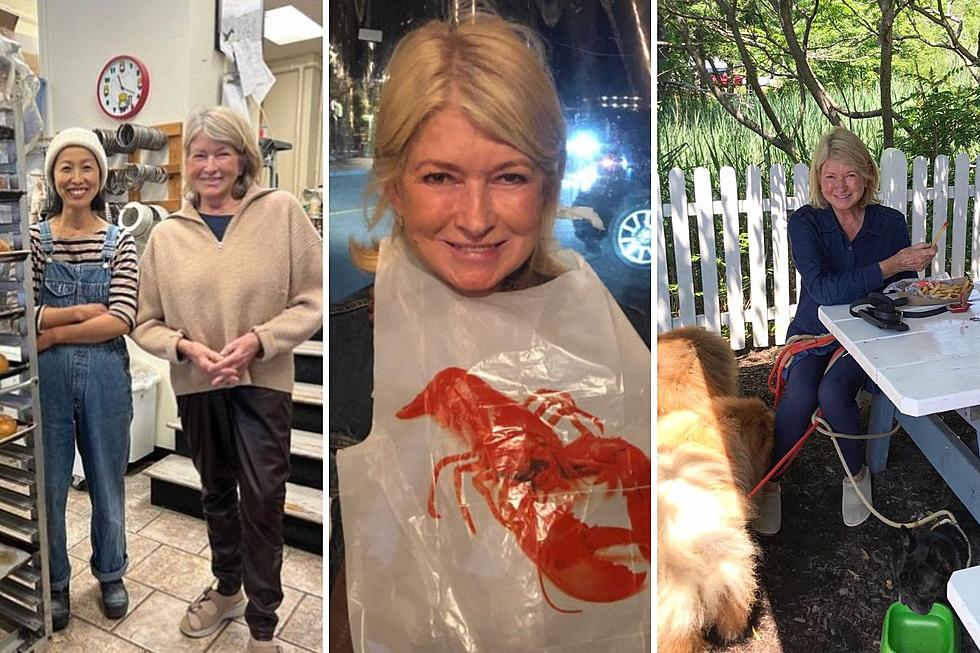 Have You Been to These 6 Maine Food Places Martha Stewart Has Visited?
Mabel's, Bob's Clam Hut via Facebook, Martha Stewart via Instagram
Let's face it, Mainers have it pretty good. We have everything we need, from great beaches to amazing mountains, pristine lakes, an immaculate coastline, and some of the best seafood in America.
All of these things are a perfect recipe for tourists to reign supreme in the Pine Tree State, including celebrities. These famous travelers also love the fact Maine is very short on one thing: people.
Celebrities can literally sneak in and out of Maine without much fanfare. Heck, they can even have a home here, and besides a social media post or two, stars are barely bothered by the community. There's no paparazzi. News cameras are hardly ever hunting them down. Besides the middle of Montana or pretty much all of Alaska, Maine is an ideal spot for the rich and famous to enjoy, well, being kind of normal.
So, it's no surprise that Maine always has a fair share of celebrity sightings, and temporary or full-time residents. One of those stars that to spend a lot of her time in our beautiful state is Martha Stewart. The iconic businesswoman owns a palatial estate on the coast. But, when she's not living the high life in her immaculate home, she is out and about in the community.
There's a pretty good chance you know someone who has run into Martha in the community. She always seems to be posting about her trips to local restaurants and shops. She truly has embraced the Maine lifestyle, even though she is "from away."
Below is a list of many of the places Martha has recently visited in Maine. Many of them are iconic like she is, while others, are soon to be household names. They do have one thing in common, and that's some great publicity by Martha stopping in.
Have you been to any of these? Which one is your favorite?
Maine Food Establishments Visited by Martha Stewart
Martha Stewart spends quite a bit of time in the Pine Tree State. Here are some of the fine local establishments she has frequented recently.
20 Greater Portland, Maine, Restaurants That Have Been Featured on National Television Shows
Here's a list of 20 prominent Greater Portland, Maine restaurants that have been featured on national television shows. This is a great representation of the region's incredible food scene.