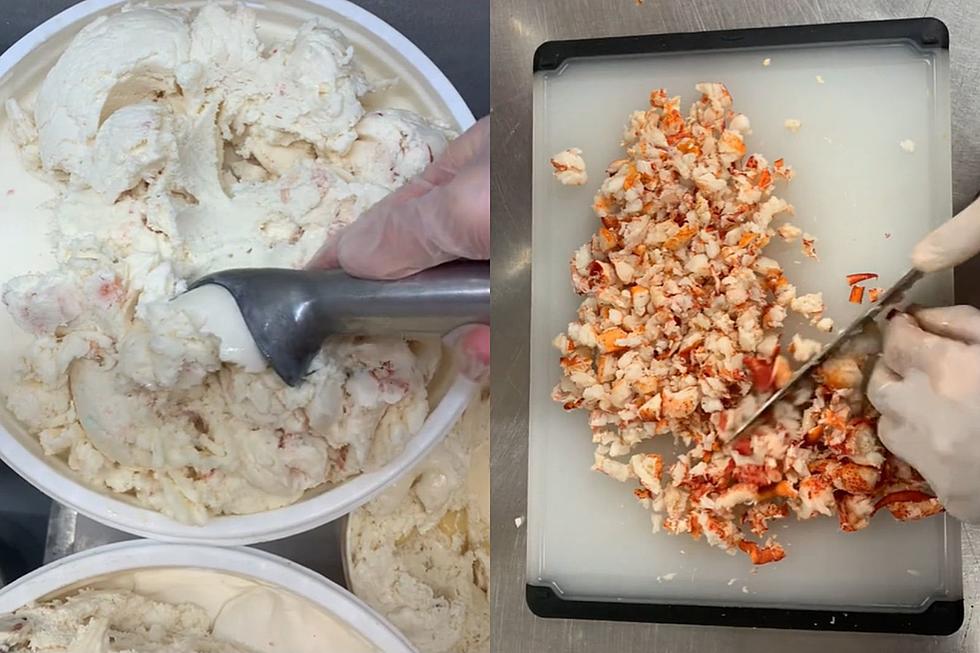 Have You Tried This Lobster Ice Cream in Bar Harbor?
Credit: @benandbillsbarharbor on TikTok
Ben and Bill's Chocolate Emporium has whipped up a unique treat that's captivating taste buds all over the internet and making waves on TikTok.
The ice cream and candy shop located in Bar Harbor seems to have hit the jackpot with this unconventional creation. Given Maine's reputation for both its luscious lobster and delectable ice cream, it only makes sense to combine the two to create a one-of-a-kind experience.
The video posted on Ben and Bill's TikTok (@benandbillsbarharbor) showcases the process of crafting this curious dessert, piquing the interest of food enthusiasts both local and from away. 
One curious commenter raised a valid question about cross-contamination, to which the Emporium promptly responded that they take necessary precautions while storing the lobster ice cream alongside their other flavors. 
It's not all surprise and curiosity, though. Some fans seem to have already embraced this peculiar flavor wholeheartedly. One person humorously shared, "Get this every time I come to BH! I don't love it, but I can't not get it when I'm there". It seems like the lobster ice cream has become a must-try tradition for this individual - an experience worth having, even if it's just for the thrill of saying, "I tried lobster ice cream in Maine!"
Now, you might be wondering what exactly this adventurous flavor tastes like. According to the Emporium, the base of the ice cream is butter, which expertly complements the rich and succulent flavor of the Maine lobster. So, it's not just a whimsical creation; there's a carefully crafted balance of flavors that makes this frozen treat intriguingly palatable.
As word of this daring dessert spreads like wildfire, it's evident that us folks in the Pine Tree State are indeed a creative bunch! Embracing local flavors and traditions while experimenting with daring combinations is what makes Maine's food scene truly unique.
So, if you find yourself strolling along the charming streets of Bar Harbor or exploring the picturesque coastline of Maine, why not take a leap of faith and indulge in a scoop of lobster ice cream? Who knows, you might just be adding a new and unexpected favorite to your list of must-have treats!
LOOK: Must-do activities at every national park
Stacker
lists the must-do activities at every national park ranked by the annual number of visitors.