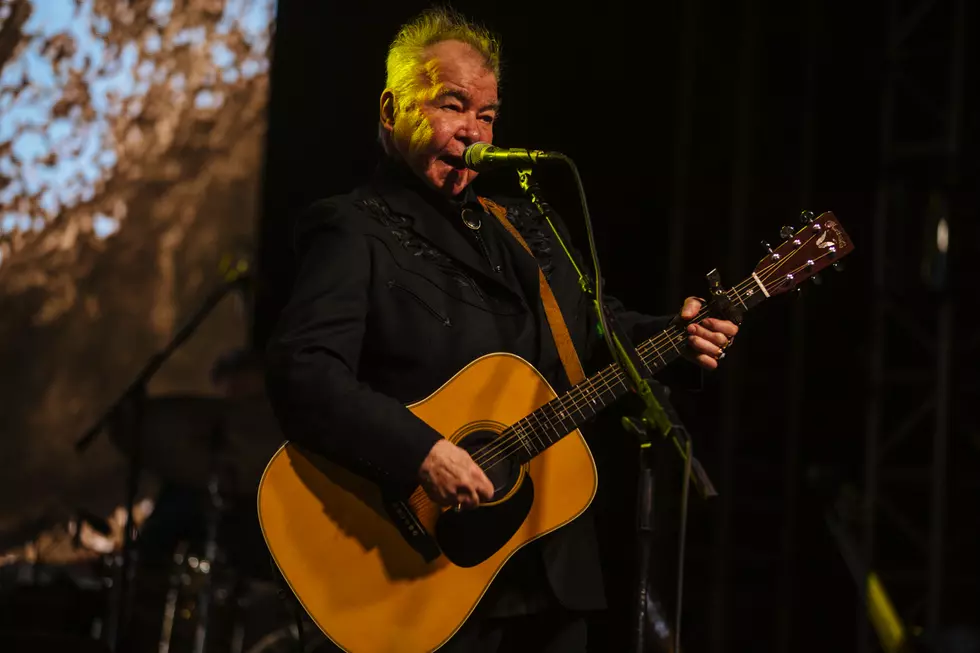 John Prine to Undergo Surgery, Is Canceling Some Summer Tour Dates
Stephen Atkinson
John Prine will be postponing a few upcoming tour dates to undergo surgery to prevent a stroke. The Americana star is following doctors' orders, according to an Instagram post on the matter.
Prine's doctors, his Instagram post explains, have advised him "that he has an elevated risk for a stroke." Therefore, he will undergo surgery on Friday (July 26) to put in a stent and fix the issue. "He looks forward to a full and speedy recovery," the statement says.
Prine's postponed shows include a July 28 stop at Red Rocks in Colorado, which has been rescheduled for Sept. 18, and a performance at the 2019 Edmonton Folk Festival, which has been rescheduled for the 2020 event. The other six affected shows -- in Portland, Ore.; Vancouver, British Columbia, Canada; and elsewhere in the Pacific Northwest -- will be rescheduled as well, with details to be announced.
A complete list of Prine's postponed concerts is below. Tickets for the original shows will be honored on the rescheduled dates, or refunds are available via the point of purchase. His next scheduled performances are in Europe, in late August and September, followed by additional fall shows back in the United States.
Prine, a lauded artist in the folk and Americana worlds since the 1970s, has faced his share of health issues during his time in the spotlight. In 1998, he was diagnosed with squamous cell cancer in his neck and, following surgery and radiation therapy, needed speech therapy to be able to perform again, though his voice was permanently changed. He also battled lung cancer in 2013, going through another round of surgery and physical therapy to recuperate.
John Prine's Postponed 2019 Tour Dates:
July 28 -- Morrison, Colo. @ Red Rocks (escheduled for Sept. 18)
July 30 -- Salt Lake City, Utah @ Red Butte Gardens
Aug. 2 -- Portland, Ore. @ Oregon Zoo
Aug. 4 -- Seattle, Wash. @ Woodland Park Zoo
Aug. 6 -- Vancouver, British Columbia, Canada @ Queen Elizabeth Amphitheatre
Aug. 8 -- Banff, Alberta, Canada @ Shaw Amphitheatre
Aug. 9 -- Calgary, Alberta, Canada @ Jack Singer PAC
Aug. 11 -- Edmonton, Alberta, Canada @ Edmonton Folk Festival (rescheduled for Aug 9, 2020)
50 Country Songs Everyone Should Hear Before They Die