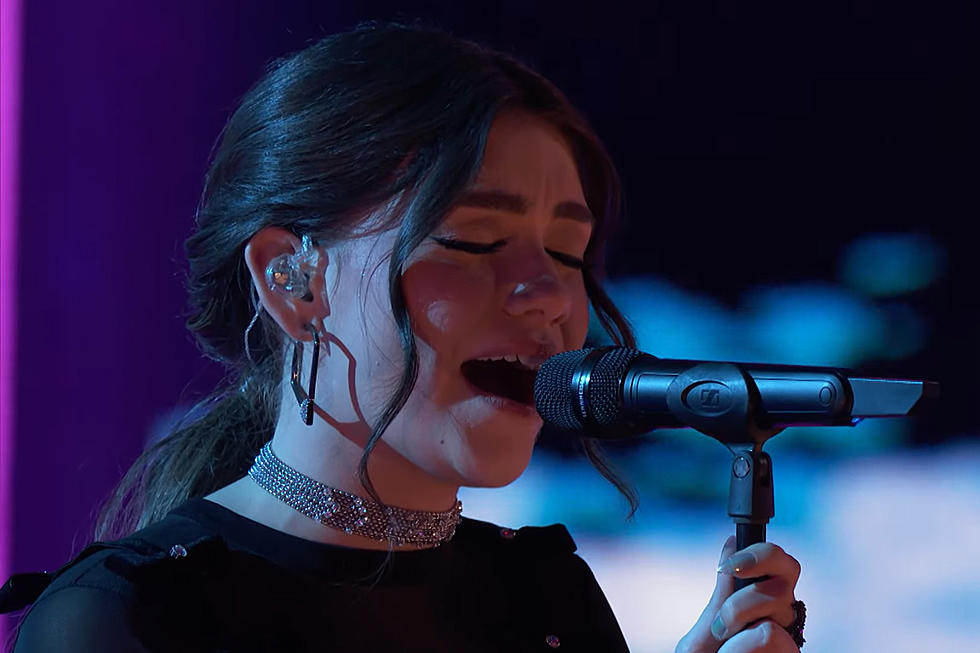 'The Voice': Angelic 19-Year-Old Singer Gina Miles Floors Coaches With Moody 'Wicked Game' During Live Playoffs [Watch]
YouTube
The live playoffs on Season 23 of The Voice continued on Monday evening (May 8), with coaches Kelly Clarkson and Niall Horan next in line to whittle down their teams.
Last week, Blake Shelton and Chance the Rapper were forced to downsize their teams from five to one, which means the latest edition of the reality TV competition series saw the fresh talent go from a Top 14 to a Top 8.
Shelton and Chance the Rapper got to sit out and relax for this episode, but they still offered their trusty advice to the contestants who had to take the stage to try and prove they still belong in the heated competition.
One potential winner that received comments from all four judges after her performance was Team Niall's Gina Miles. The 19-year-old storyteller-styled singer with the soft speaking voice belted out a haunting version of Chris Isaak's "Wicked Game."
With her hair pulled back and wearing a babydoll dress, Miles serenaded the live audience inside Universal Studios in Hollywood, Calif., from behind the microphone. While accompanied by a full band, she stood amid a giant stage prop that resembled a pink-colored moon.
Miles was exceptional in her delivery, but it was her dreamy vocal tone on the high notes on the chorus that set her apart from her fellow contestants. In the seconds she nailed the top of the chorus, she had Shelton mouthing out the words, "Hell, yes!"
"I didn't know that you had that much control of your lower register," Chance the Rapper commented afterward. "Very clear, very distinct, and obviously everything that you did that was high was just like, I don't know, it was amazing."
Shelton then turned toward Horan and said, "If you don't put her through, you are not only fired from the show, but you are not my son anymore. That was my favorite thing that I've heard in a long time on the show. I loved it."
"That was crazy!" Clarkson added, "And the control in the lower register, especially, that you didn't stay up, that would have been the easier choice. You came back down to that low, moody tone. That is so cool and mysterious. You're rad. I love you."
Horan, who was still processing who he would choose to advance, added, "Gina. That is the best performance. When you hear a unique voice on the radio, and you know that that's the person, you've got that distinct tone in your voice that you don't hear often. I still have goosebumps from that performance. You absolutely nailed it."
Toward the end of the telecast, Horan and Clarkson named their mentees who would advance into the semi-finals on The Voice. Clarkson chose D Smooth and Holly Brand, while Horan hand-selected Riley Tate and Miles.
Fans can tune into the Live Semi-Finals of Season 23's The Voice, which will feature real-time voting and same-night results next Monday (May 15) at 8PM ET on NBC.
Blake Shelton's Winners From 'The Voice': Where Are They Now?
How many of the eight Team Blake winners from
The Voice
can you name?
Blake Shelton
is the show's winningest coach, and several have had hits at country radio and beyond. Several more have shifted genres, changed their name or just flat-out gone missing. Here is the latest on every Team Blake winner from
The Voice.