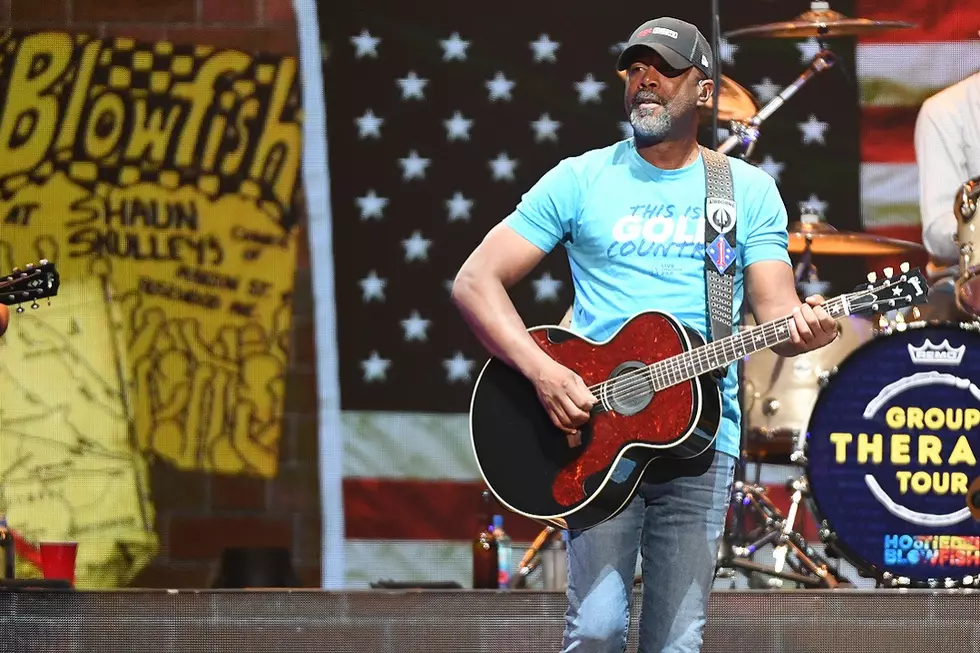 The Boot News Roundup: Hootie & the Blowfish to Earn Touring Honor + More
Ethan Miller, Getty Images
Welcome to The Boot's News Roundup, a morning rundown of the news country music fans need to know. Read on to learn more about the latest goings-on in the country, Americana, bluegrass and folk genres.
Hootie & the Blowfish are being honored by Billboard for their 2019 touring success. The '90s rock group, which features country singer Darius Rucker, will be recognized for their Group Therapy Tour -- their "comeback" following a decade-long hiatus -- during the Billboard Live Music Summit, a touring- and live entertainment-focused conference, on Nov. 5. The band will release a new album, Imperfect Circle, on Nov. 1.
The Milk Carton Kids are preparing a new album for release on Oct. 18. The Only Ones, the follow-up to 2018's All the Things That I Did and All the Things That I Didn't Do, is a 7-track project that, a press release explains, brings the duo of Kenneth Pattengale and Joey Ryan "back to their roots." The pair will be supporting the release with a series of Fall 2019 shows, dubbed the A Night With the Milk Carton Kids in Very Small Venues at Very Low Ticket Prices Tour.
The third annual Dottie West Birthday Bash is set for Oct. 9 at 7:30PM, at Nashville's 3rd & Lindsley. Johny Berry, Erin Enderlin, Jamey Johnson, Jon Randall and more will take the stage during the event, which is being hosted by Jeannie Seely and supports the Musician's Emergency Relief Fund. In addition, songwriter Bill Anderson will be recognized during the evening for his Hall of Fame-worthy contributions to country music.