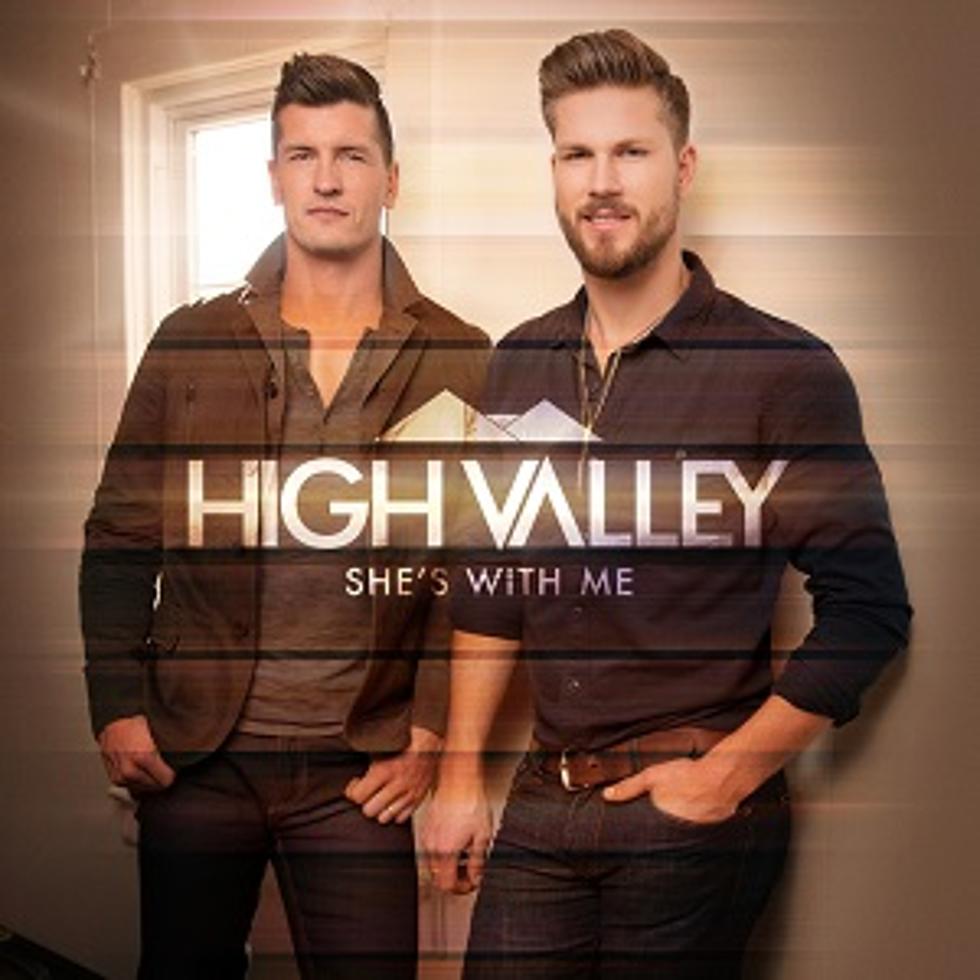 High Valley Release New Single, 'She's With Me' [LISTEN]
Warner Music Nashville
High Valley have selected their next single. "She's With Me" will officially be impacting country radio in mid-April.
"She's With Me" was penned by High Valley's Brad Rempel, along with Seth Mosley and Ben Stennis. The song is all about being with a woman who's "amazing, amazing, out of my league" and there for whatever comes their way.
"And ain't it crazy, crazy, she happened to me? / She calls me baby, baby, hard to believe / That she's, yeah, she's with me," Rempel sings with his brother Curtis during the chorus of "She's With Me." The song's second verse continues, "When my dreams are running out of road / And the world around me's turning cold / Anyone else would up and leave / But she's, yeah, she's with me."
High Valley, native Canadians, released "She's With Me" as a single in Canada in the spring of 2015. The song debuted at No. 100 on the Canada Country chart and peaked at No. 6 later that year. At that time, the brothers released a music video for the track, which can be seen below.
"She's With Me" is High Valley's second U.S. single, following 2016's "Make You Mine." Both tracks come from the duo's American major-label debut album, Dear Life, which they released in November. Their move to the U.S. country market has been a major change for the Rempels, and they don't take that success for granted.
"It feels awesome -- like that feeling when you wait for Christmas all year, and then it happens, and then it's the next day and it's over," Curtis Rempel tells The Boot of releasing music in the U.S. "This is kind of like that, except it's not over — it keeps happening and happening and happening."
Listen to High Valley, "She's With Me":
More New Artists to Watch in 2017