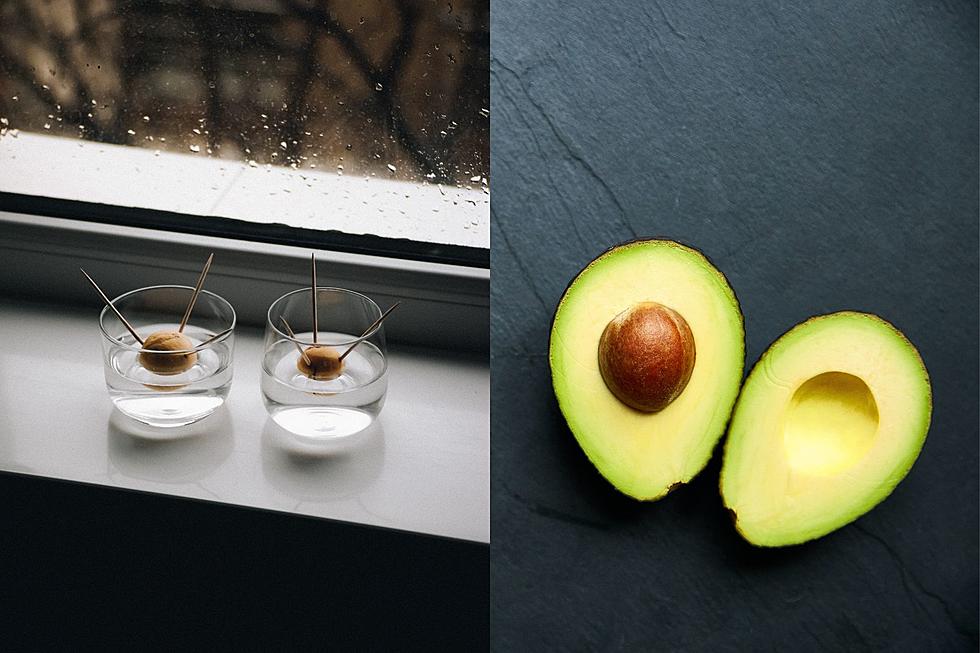 It's Actually Wicked Easy to Grow an Avocado Tree in Maine
Credit: Cristi Ursea/Alejandro Duarte on Unsplash
Our Pine Tree State may be known for its rugged landscapes and delicious lobsters, however, it may not be the first place that comes to mind for growing avocados. If you've ever dreamed of having your own avocado tree, we've got you covered with some wicked easy steps to get started on your green journey.
With guidance from thepioneerwoman.com, the process begins with the humble avocado seed, the heart of this green endeavor. While the Hass variety is the most common in supermarkets, you can grow an avocado plant from any avocado seed. 
Simply place the avocado seed in water, using three toothpicks to balance it atop a small glass or Mason jar. Make sure the broad end faces down, with about an inch of the pit submerged in the water. This sets the stage for the magic to unfold. Place the glass in a warm spot, basking in bright, indirect light, while avoiding direct sunlight. With a little patience, roots and a sprout will emerge in approximately two to six weeks. If nothing happens within a month, don't be disheartened; just give it another go with a fresh seed.
Growing your avocado tree is a journey that requires a lot of TLC. When the stem sprouts leaves and the roots become thicker, it's time to introduce your plant to a pot. Place the pot in a spot that receives bright, indirect light, and water it carefully. Keep the soil moist, but not sopping wet, as overwatering may cause the leaves to turn yellow and fall off. But worry not, even the best gardeners have a learning curve.
Don't expose your tree to full sun right away, instead, gradually increase the amount of sunlight it receives each day, letting it acclimate to the outdoors. When nighttime temperatures drop into the 50s, it's time to bring your plant back indoors for a cozy retreat. As Mainers, we understand the constant concern for winter frost and freezing temperatures. This same apprehension applies to growing avocados here, as safeguarding them from frosts becomes paramount for their survival.
While the idea of growing an avocado tree in Maine is undeniably thrilling, the road to fruit-bearing may be a long and winding one. Patience, once again, is key. If you're growing from seed, be prepared for the wait—it could take anywhere from 5 to 13 years for your tree to set fruit. And if you're up where we are, well, the odds might not be in your favor. Avocados prefer warmer climates, so the chances of seeing fruit in Maine are slimmer than a sliver of avocado on toast. However, the joy of nurturing and watching your avocado tree flourish is a reward in itself, even without the fruit. Right?
So, Maine's green-thumbed residents, roll up your sleeves, gather your seeds, and embark on this wickedly easy avocado-growing adventure. Whether you're a seasoned gardener or a curious beginner, the journey of raising your very own avocado tree is bound to fill your heart—and potentially your stomach—with a sense of satisfaction and accomplishment. 
The 100 Best Places to Live on the East Coast