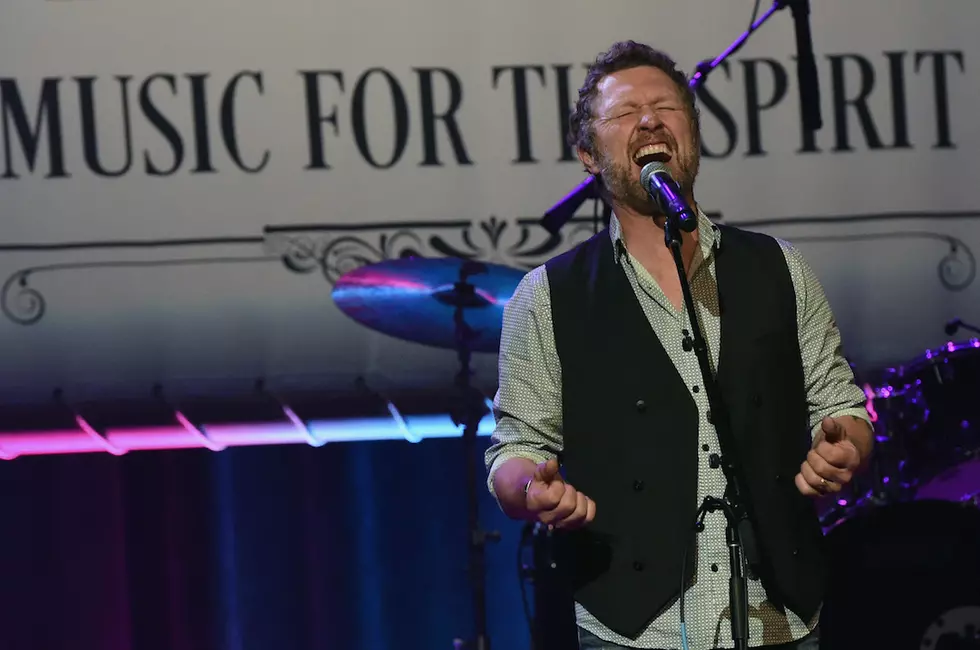 Craig Morgan's Son Jerry Is Always Sending Him Signs From Heaven — Even at the 2019 CMA Awards
Rick Diamond, Getty Images
"His jersey number — he was going to be paying football for Marshall College — his number was 13," Morgan told Taste of Country Nights ahead of the 2019 CMA Awards. The artist says he's often seeing signs of Jerry's presence, adding, "That number is really significant and it's always popping up. I feel like God is always giving us those little signs."
When Morgan learned that the 2019 CMA Awards would be held on Nov. 13, he got a good feeling: "I said, 'I have this feeling that we are going to be doing something at the awards,' and, 'Look at what date it is,'" he recalls noting months before he was asked to be a presenter. "Sure enough, God just lines things up. And here we are."
WATCH: Craig Morgan Opens Up About Jerry's Death
Jerry Greer drowned in a boating accident on July 10, 2016. The Dickson County High School graduate was wearing a life jacket when the accident occurred; in the days after his death, officials investigating admitted that they were unsure why the teenager's life jacket did not save his life. "The Father, My Son and the Holy Ghost" reflects on Morgan's life after his son's death: the pain of losing a child, and the pain of trying to keep going.
"I promise I'm not [that strong]," Morgan says of bearing his heartache in song, and living his life after such a monumental loss. "I'm being held up by God and prayers and friends and you guys and everybody and Blake [Shelton] -- all of these guys who have supported us since this happened. Blake has never not been there."
The 2019 CMA Awards are scheduled to air on ABC on Nov. 13, at 8PM ET; the ceremony will take place live at Nashville's Bridgestone Arena. Reba McEntire, Dolly Parton and Carrie Underwood will co-host the event, which will also be highlighting some of country music's female artists. Carly Pearce and Michael Ray will co-host the pre-telecast festivities.
Country Stars Who Have Lost Children