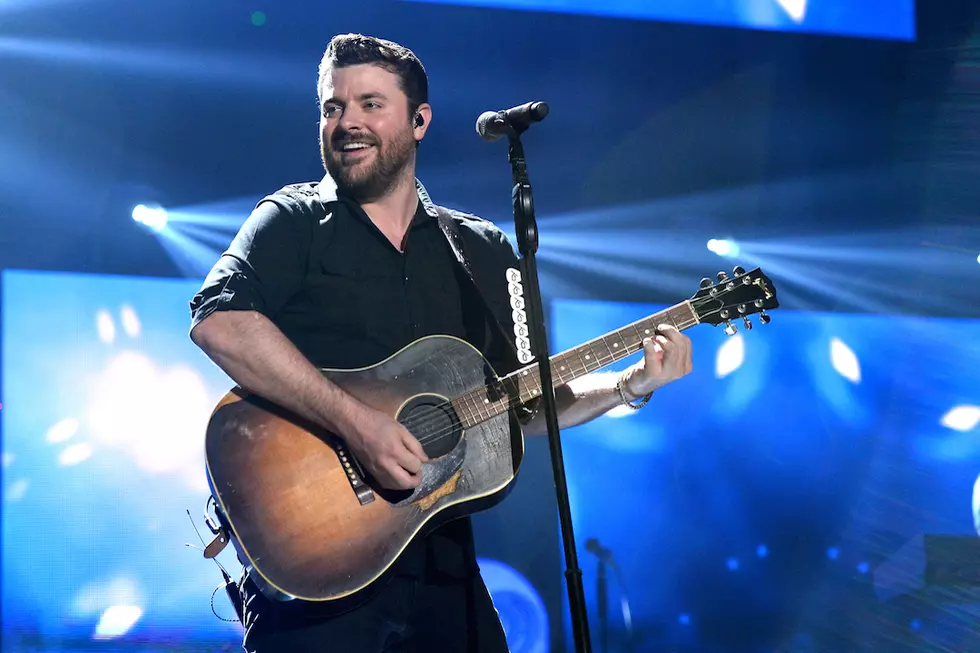 Hear Chris Young's 'Hangin' On', Russell Dickerson's 'Blue Tacoma' and More New Country Singles
Ethan Miller, Getty Images
Chris Young, "Hangin' On"
Chris Young's new single, "Hangin' On," is all about a love so good you hold onto every moment. In the new song, Young sings about his girl and the connection they share: "It ain't the song, and it ain't the playlist / It's every smile coming off of your sweet lips, yeah / That makes me wanna stay here / No, this ain't a one-night, one-time thing / You always light me up like a flame, and it's clear / Every time you're near." "Hangin' On," which was co-written by Young, is off of the singer's Losing Sleep album, which was released this past fall; the song will officially impact at country radio on March 5.
Russell Dickerson, "Blue Tacoma"
Russell Dickerson has released "Blue Tacoma" as the follow-up to his single "Yours." In the upbeat love song, Dickerson talks about hanging out with his girl on the West Coast and realizing that there is no better place to be. He sings about their perfect moments, "A blue Tacoma, California / White magnolia in your hair / Rays of gold are shining on ya / Ooh, if heaven is anywhere / It's never running out of golden road / Always having your hand to hold / In a blue Tacoma, California / Ooh, if heaven is anywhere, It's right here." "Blue Tacoma" comes from Dickerson's debut album, Yours, which was released this past fall.
Lucas Hoge, "Power of Garth"
"Power of Garth" is a new single from Lucas Hoge that gives it all up to one of country music's biggest names: Garth Brooks. "Every time I hear "The Thunder Rolls" / I'm right back to 10 years old," Hoge sings. "Those songs are like a soundtrack to my life / I was too young to understand / Why mama cried when she heard "The Dance" / Those melodies will forever be wrapped around my heart / And that's the power of Garth." Hoge says that the song, from his album Dirty South, is an ode to the man he credits with "open[ing] me up to so many different realms of what country music can do."
Filmore, "Slower"
Filmore has fused traditional country with pop-country music for his new single, "Slower." The artist's energetic voice pairs wonderfully with the plucking of a banjo as he sings about his girl and not wanting their night together to end: "Let's make this night move a little bit slower, girl / And take another lap around this old town / And let the radio take us where we wanna to go / Get a little closer on the side of the road, somewhere where we know nobody's watching / Get this world revolving a little bit slower." "Slower" follows Fimore's last single, "You Know You Wanna."