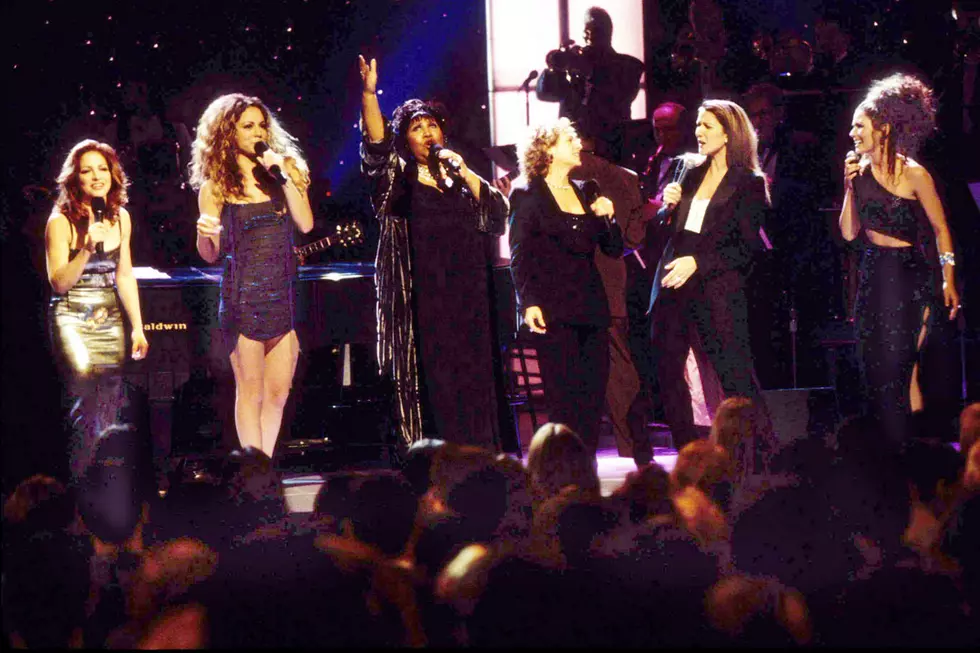 Remember When Shania Twain Performed 'A Natural Woman' With Aretha Franklin?
KMazur/WireImage
In 1998, VH1 introduced the first-ever VH1 Divas show — part of their Save the Music Foundation. The inaugural episode featured powerhouses Aretha Franklin, Shania Twain, Celine Dion, Mariah Carey, Gloria Estefan and Carole King, who tore into the 1968 hit "(You Make Me Feel Like) A Natural Woman."
The Queen of Soul stood out on that special night. It's one performance of hundreds music fans will remember from Aretha Franklin, who died as a result of pancreatic cancer on Thursday (Aug. 16), according to Ultimate Classic Rock.
Originally from Memphis, Franklin moved to Detroit in 1946 when her father took a job at a Baptist church. As the preacher's daughter, Franklin would soon begin showing off her voice singing gospel hymns, releasing Songs of Faith in 1956. More than ten years later, in 1967, Franklin would make her first appearance on the pop charts via the song "I Never Loved a Man the Way I Love You," and the rest, as they say, was history.
As the first woman to ever be inducted in the Rock and Roll Hall of Fame, Franklin's influence on music of all genres can not be understated. From soul to gospel to rock and beyond, Franklin's hits like "Chain of Fools" and "Respect" — along with comebacks "Who's Zoomin' Who" and "I Knew You Were Waiting (For Me)" with George Michael — inspired those who followed in her footsteps.
After learning news of Franklin's death, Twain headed to her Twitter page to pay tribute to the legend, whom she calls "an unbelievable woman and voice."
"It was an honor to meet and perform with the Queen of Soul," Twain adds.
Country's Faith Hill also looked up to the music legend, citing Franklin as her "big influence" in a 1996 interview with the Washington Post.
"For me, the big influence wasn't Linda Ronstadt; it was Aretha Franklin," Hill said at the time. "I've always listened to Aretha. When you hear the drums and bass on my records, that's where it comes from."
Franklin was 76 years old at the time of her death.
Aretha Franklin Year by Year: