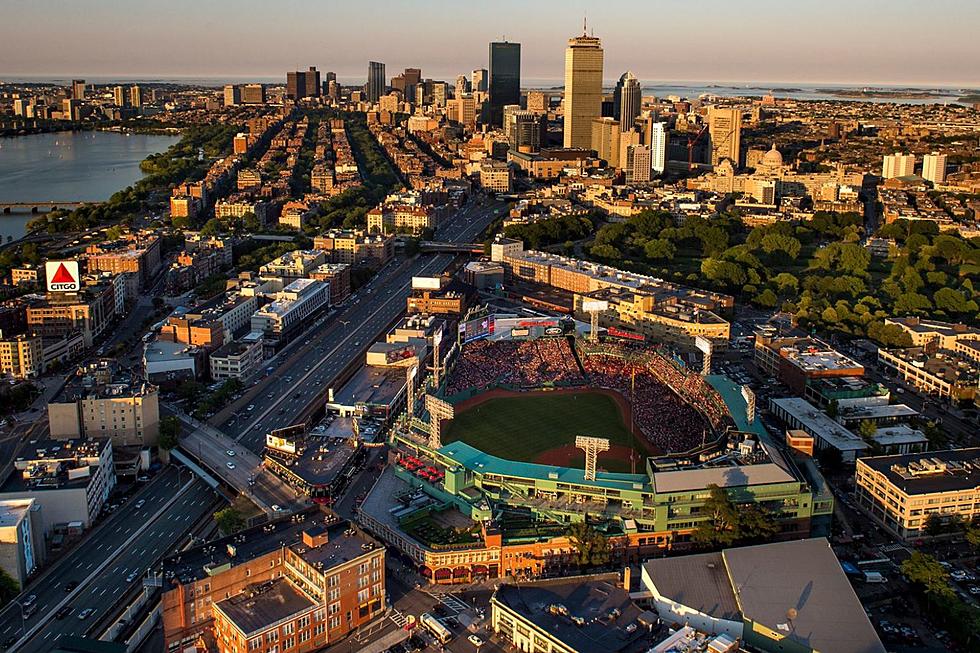 6 New Food and Cocktail Items at Boston's Fenway Park and Where to Find Them
Fenway Park via Facebook
I love Fenway Park.  And let's be honest, going to watch our beloved Boston Red Sox play is one of many reasons that going to Fenway Park is the ultimate.  And it's not just the ultimate for New Englanders or baseball fans.  It even made a top 10 list for must-see destinations in the country.
Obviously, sitting in living history is special, as Fenway is the oldest active ballpark in the country since 1912, and one of the smallest in major league baseball.  It just has that old-time baseball feeling with the intimacy and architecture.  The energy of the fans, whether you're a baseball fan or not, feels like a fun day or night out with friends in a party atmosphere like no other.  Then there's the food and drinks we love.
Aramark Sports + Entertainment is the company that supplies and cooks up Fenway Park with its food. According to them, it's quite the deliciousness elevated this season, including their cocktails.
Food is big business at Fenway, so it better be good because we're spending enough, am I right?  According to Mass Live, here's the 2023 line-up.
Avocado Fries: Fried avocados served with green goddess dressing (Big Concourse – Center Field; Jersey Street concessions)
Crabcake Sandwich: Served with iceberg lettuce and tartar sauce on a potato roll (Jersey Street Fish Shack)
Grande Nacho: Tostitos chips topped with beef, nacho cheese, pico de gallo, sour cream, and avocados from Mexico guacamole available in a traditional nacho tray or a souvenir Red Sox helmet.
New England Maple Bacon Burger: Five-ounce beef patty, maple bacon, caramelized onion, and Vermont cheddar cheese served on a brioche bun (Truly Terrace & Home Plate Grill)
Lavender Lemon Drop: Ketel One Citroen Vodka, triple sec, lemon juice, and lavender syrup (Royal Rooters Club, Dell Technologies Club, State Street Pavilion, & Ford Clubhouse)
Spicy Watermelon Margarita: Spicy tequila, lime juice, fresh watermelon puree, and a salted rim (Royal Rooters Club, Dell Technologies Club, & State Street Pavilion)
Now, to get some tickets to this season.
These Are 10 of the Best Wineries in New Hampshire
Great Movies That Became Horrible Franchises
Sometimes the best movies make the worst franchises. In the ten examples below, inventive, groundbreaking cinema became the source material for some of our least favorite film series.