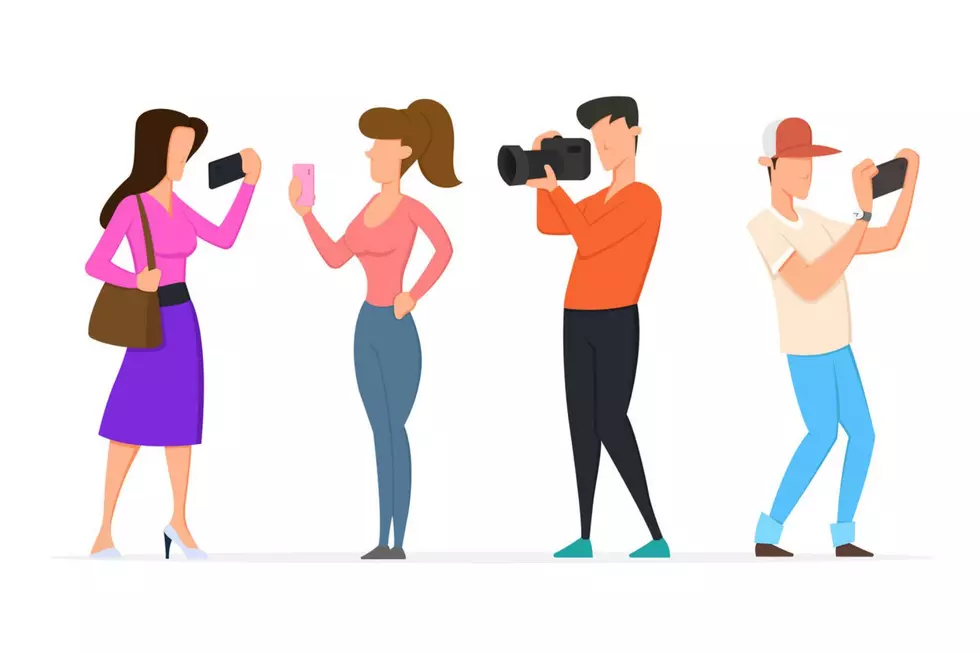 Most Underrated and Overrated Tourist Spots in Maine, New Hampshire, Massachusetts
Getty
Okay, here we go.  See if you agree with this list of the most overrated and underrated tourists spots in not just Maine, New Hampshire, and Massachusetts, but the rest of New England. I know it can be a touchy subject, since emotions can play a big role in tourist destinations and attractions, especially in our own backyard.  But I'll tell you one thing, you'll learn about attractions you probably didn't know existed, and that's what I love about this list.  This study oddly comes from The Hawaiian Islands, who decided to pose the question to TripAdvisor users to find out where they stood on destinations in each state across America.
New Hampshire
According to this Hawaiian Islands study, the Conway Scenic Railroad is the most overrated tourist attraction in the Granite State.  From comments like "don't waste your money" to "you don't get what you pay for" and "a Christmas bust", the ratings and comments emphasized that it was too short and very unorganized, unimpressive, and disorganized.
Meanwhile, the Wright Museum of World War II in Wolfboro is the most underrated attraction, according to comments.  Reviewers called this a "hidden gem", "incredible museum", and to "definitely stop."  The highlights are how well-displayed and laid out the museum is with incredible memorabilia, military vehicles, and its focus on civilian life in America during the war.
Massachusetts
To no one's surprise, I'm sure the answer to the most overrated tourist attraction is Plymouth Rock, according to this study.  This comment sums it up for so many: "I mean, it's a rock with a date on it under a grand stone cover, there's not a great deal else to say," and this: "Don't get your expectations too high because it's just a rock."  And it's super small from what most expect.
Now, the most underrated tourist spot goes to The Printing Office of Edes and Gill.  "It's like talking to Ben himself," according to one comment, and others were in line with how educational and cool it was to visit the printing press museum right along the Freedom Trail in Boston.  "Fascinating", "a step back in time", and "entertaining" led the pack in descriptions.
Maine
Bass Harbor Head Lighthouse in Acadia National Park isn't too exciting or worth the trip, according to the study, ranking this the most overrated tourist attraction in Vacationland.  "Not worth it nor the hassle" was a consensus among many comments, when there are many other beautiful spots in Maine.  With only room for 25 cars, the disappointed said the wait time of up to 45 minutes isn't worth the payoff, nor the climbing around on rocks to get the best photos.
As for the most underrated tourist attraction, we go the Ogunquit Museum of American Art.  With sculptures and art along the stunning Maine coastline, the breathtaking views and scenery intermingled with the art made this a winner in the comments.  The museum's interior received just as much praise.
Rhode Island
Rosecliff Mansion just isn't worth it, and is the most overrated tourist spot in the Ocean State. Basically, it's less impressive than the other breathtaking Rhode Island mansions, according to the comments, so skipping it on your tour means you're not missing anything, comparatively-speaking.
Meanwhile, the National Museum of American Illustration is the most underrated tourist spot we're not visiting but should, according to the comments. It is inside a Gilded Age mansion with illustrations from the 1920s, with comments saying it's one of the most gorgeous art collections in the country.
Vermont
ECHO, Leahy Center for Lake Champlain, is the most underrated tourist spot if you're planning on a trip to Lake Champlain. It's a science and nature museum, and from being described as "old and outdated" to "uneventful and a rip-off," this one didn't sit well with many visitors, according to the comments.
Meanwhile, Hildene, The Lincoln Family Home, is the stunning mansion of Robert Lincoln, the only child of the President and Mary Todd to survive to adulthood.  Comments emphasized the magnificent tour rich in history, and the beautiful and stunning home and grounds.
Connecticut  
Let me start by saying I'm positive the study accidentally interchanged the most underrated and overrated.  Here's why.
The most overrated in the Nutmeg state, according to this study, is the New Britain Museum of American Art.  I'll be completely honest with you, I couldn't find a negative review anywhere, so I'm not sure where The Hawaiian Islands came up with this.  Every comment was 4-5 stars. Hmmmm.  But then I realized what happened.
Lake Compounce is the most underrated tourist spot, according to the study. However, this popular, well-known amusement park definitely had some negative comments about safety, tons of closed rides, and long lines.
Click here to see every attraction, both over and underrated, ranked together across the country.
These Eight Towns Have the Kindest Residents in New Hampshire
We asked Granite Staters which New Hampshire towns have the nicest residents. Here's what they said.
Dreamy $38 Million Jaw-Dropping Boston Penthouse on the 58th Floor Has 24/7 Concierge
Listed by Michael Harper with
MGS Group Real Estate, LTD
, 1 Dalton Place 5801/5802 in Boston is two condos combined as one wrapping two sides of the building.